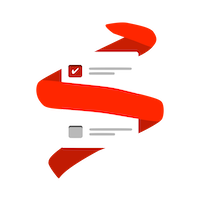 Scarlett is a new service designed to digitalise the reporting of the interventions; technicians, consultants and other professionals: anyone can take advantage of the platform, due to its highly customisable nature. It allows you to easily fill out the statements and to quickly plan your weekly activities.
It's the ideal tool for users on the move, and it's specifically designed to allow teams to work together.
Scarlett offers API interfaces to sync data with external sources, like ERPs and other software. By integrating it inside the company processes, it allows you to obtain the best out of the platform.
Curious enough to discover more?
Let's start the tour to discover the features of Scarlett and how it can help you to organize your team and your daily work better.
Resources
☁️ Cloud service
🖼 Presentation (🇮🇹)
📖 User manual (🇮🇹)
💌 Success stories (coming soon)
📄 Terms and Conditions
🔒 Privacy Policy
Are you interested or do you have any questions? Contact us!