A recent artcle by insider.co.uk, published ITER IDEA as one of the companies selected to bring digital and innovative services to the UK market. The report highlights the seven companies accelerated by the latest CivTech Programme and the Scottish Government, and we are proud to be among them.
In particular, we were chosen to address Challenge 8.2: effective resource management for a multi-skilled Workforce. At ITER IDEA, we specialise in developing cutting-edge software solutions in the world of process optimisation. We bring our expertise to provide businesses with an intelligent resource planning tool that leverages AI technology to optimise resource allocation and maximise given objectives.
Technology has the power to streamline operations and improve efficiency, and we are passionate about creating solutions that make a difference for many.

To match the objectives, we will take advantage of the latest advances in machine learning to build a platform specially designed to help multi-purpose and dynamic teams with numerous resources to plan work, set their indicators and perform complex calculations.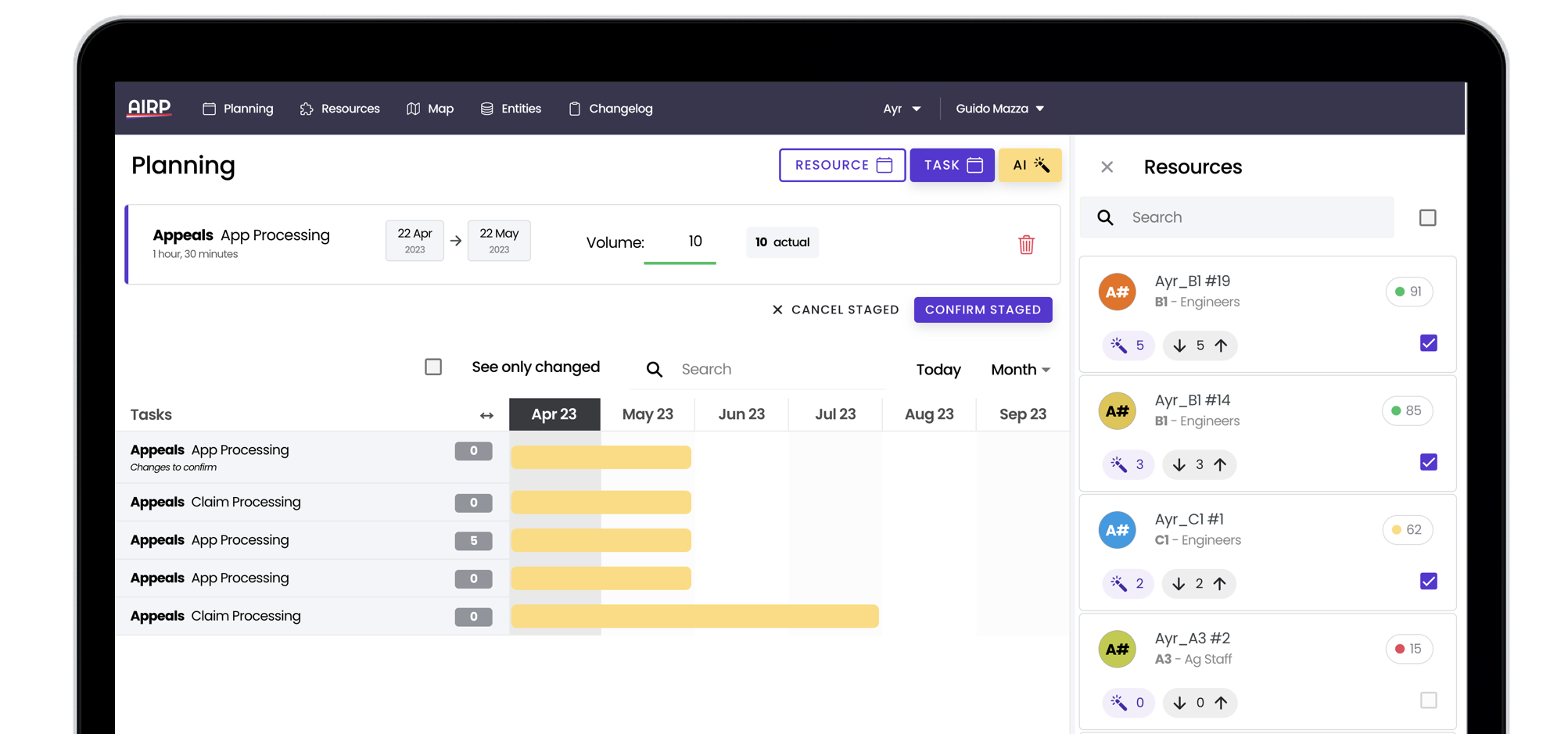 The focus is on identifying the optimal mix of skills and experience required for a given task or project, solving complex constraints problems in seconds, ensuring each organisation the degree of customisation it needs to map its constraints, in a no-code fashion.
The ultimate objective is to power organisations' management with the appropriate tool to improve allocation strategies, reducing the pressure on resources with predictive capabilities and simultaneously effectively chasing business purposes, overcoming current limitations of the most used tools, such as Excel:
Requires technical skills in coding macro functions
Comes with a long learning curve which makes it difficult to transfer knowledge
As the number of data increases, the performance degrades
Do not provide predictive capabilities
It is not integrated with IT ecosystems
We are delighted to work alongside CivTech and other stakeholders, committed to making a positive impact, and our work on Challenge 8.2 is just the beginning.
If you are interested in learning more about the product, join ITER IDEA in Edinburgh for our Demo Day on Tuesday 27th June 2023 or you can always get in touch to find out how we can help you organisation.
We would love to hear from you!