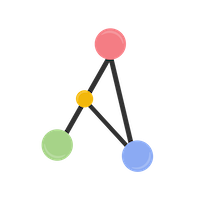 Arthur is a service designed to support teams in smartly manage the profiling of different entities and in the collaborative share of data.
Arthur is an ERM (Entity Relationship Management), a platform that allows you to define in complete autonomy the processes and the method with which to monitor the entities of interest. It enables you to map strategic information on the move and from any device, to identify relations that flourish business processes.
One of the key strengths of the platform is the flexibility, i.e. it adapts to different uses cases; a few examples? Agents and sales forces, marketing and communication managers, projects and team leaders: anyone can have considerable benefit.
Arthur offers API interfaces to sync data with external sources as ERPs, compatible services and other software.
Highlighted features:
Configure infinite entities with their own custom fields and options.
Organise the users in groups, to control the access to your Entities.
A clear picture of "who can do what", so you always have control.
Take advantage of Models to shape your activities reporting in multiple ways.
Find what you're looking for: advanced search for activities and entities.
Don't know where to look for? The global search finds it for you, wherever it is!
A comprehensive dashboard helps you to keep track of what the team is doing.
Curious enough to discover more?
Let's start the tour to discover the features of Arthur and how it can help you to organize your team and your daily work better.
Resources
☁️ Cloud service
🖼 Presentation (🇮🇹)
📖 User manual (🇮🇹)
💌 Success stories (coming soon)
📄 Terms and Conditions
🔒 Privacy Policy
Are you interested or do you have any questions? Contact us!