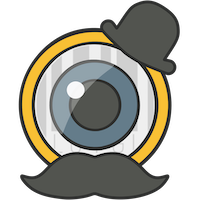 Luigi is the warehouse assistant that you need! It supports teams to smartly manage the typical warehouse operations: inventory, in&out flows and stock analysis. Your team will be able to work (even offline!) in collaborative mode, and you will always have everything under control.
Main features:
One tool to centralise all your main warehouse activities.
If the device supports it, it will be possible to scan the 1D&2D barcodes of your products instantly.
It supports alternative search codes, lots and serial numbers.
You can create custom scanning rules.
Multiple contemporary stocklists, for a more flexible management fo the inventory.
Full control on the in&out flows to/from your warehouse.
Set up your shipments in different packages, of which you can manage the external aspect and optional attachments.
Many minor support features, as the scan error checking, the quick change of warehouse/site, the serial number unicity, and many more.
You can work offline!
It offers API interfaces to synchronize data with external resources such as ERP softwares and other platforms and services.
Curious enough to discover more?
Let's start the tour to discover the features of Luigi and how it can help you to organize your team and your daily work better.
Resources
☁️ Cloud service
🖼 Presentation
📖 User manual (🇮🇹)
💌 Success stories
📄 Terms and Conditions
🔒 Privacy Policy
Are you interested or do you have any questions? Contact us!