Take the online and in-store experience to a new dimension.
Imagine being able to renew the way customers interact with the physical space of your store.
We're not talking about visors or smart glasses, or at least not yet.
But of something much faster, accessible and, above all, ready to be integrated sustainably into the current customer journey and common e-commerce sites.
The possibilities of online shopping platforms are nowadays wide but little differentiating.

Our value is to answer questions actively:
How can we engage customers who are returning to physical in-store visits?
or
How to enable new possibilities for users to have a seamless, omnichannel experience capable of synchronizing data with a wide range of traditional e-commerce?
In-store experiences and gamification tools are getting exciting results in terms of engagement and number of iterations, some examples?
85%  of customers prefer to pay with store credit
---
2.5x  increase in orders paid with credits value
---
+40%  total in-store customer engagement
We start from online payments to the digital Fidelity Card, reaching more advanced gamification methodologies.
Our service can deliver the potentialities to any store or point of sale.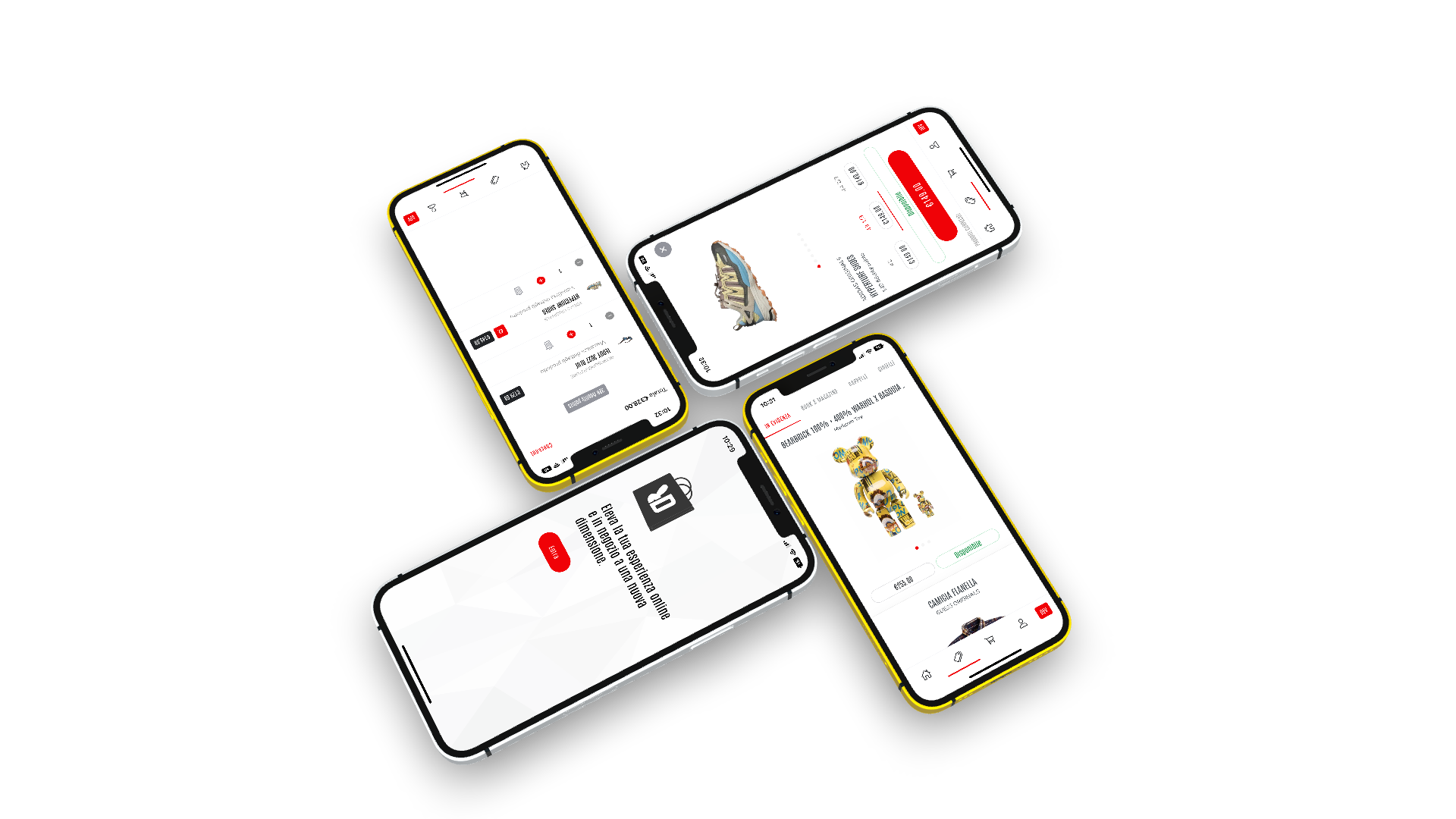 We designed a mobile app ready to offer the finest experience to visitors who can enjoy a high-performance UX fully comparable with the high standards of the apps we are all used to shopping with daily.
A cross-platform service is available for any iOS and Android customer's mobile.
Let your visitors be captivated by the app designed to guide them to discover new ways to approach the store without losing the convenience of online shopping.
Resources
☁️ Cloud service
🖼 Presentation (coming soon)
📄 Terms and Conditions
🔒 Privacy Policy
Are you interested, or do you have any questions? Contact us!