This week we had the pleasure of participating in the AWS Summit Milan inside the fascinating venue Allianz MiCo. The event brought together industry leaders, experts, and technology enthusiasts to explore the transformative potential of cloud computing and innovative solutions.
Hosted by Amazon Web Services (AWS), the summit showcased the latest advancements in cloud technology and provided a platform for companies like ITER IDEA to network, learn, and share insights.
The event included a myriad of sessions, workshops, and hands-on labs covering a broad spectrum of topics, from artificial intelligence and machine learning to serverless computing and Internet of Things (IoT).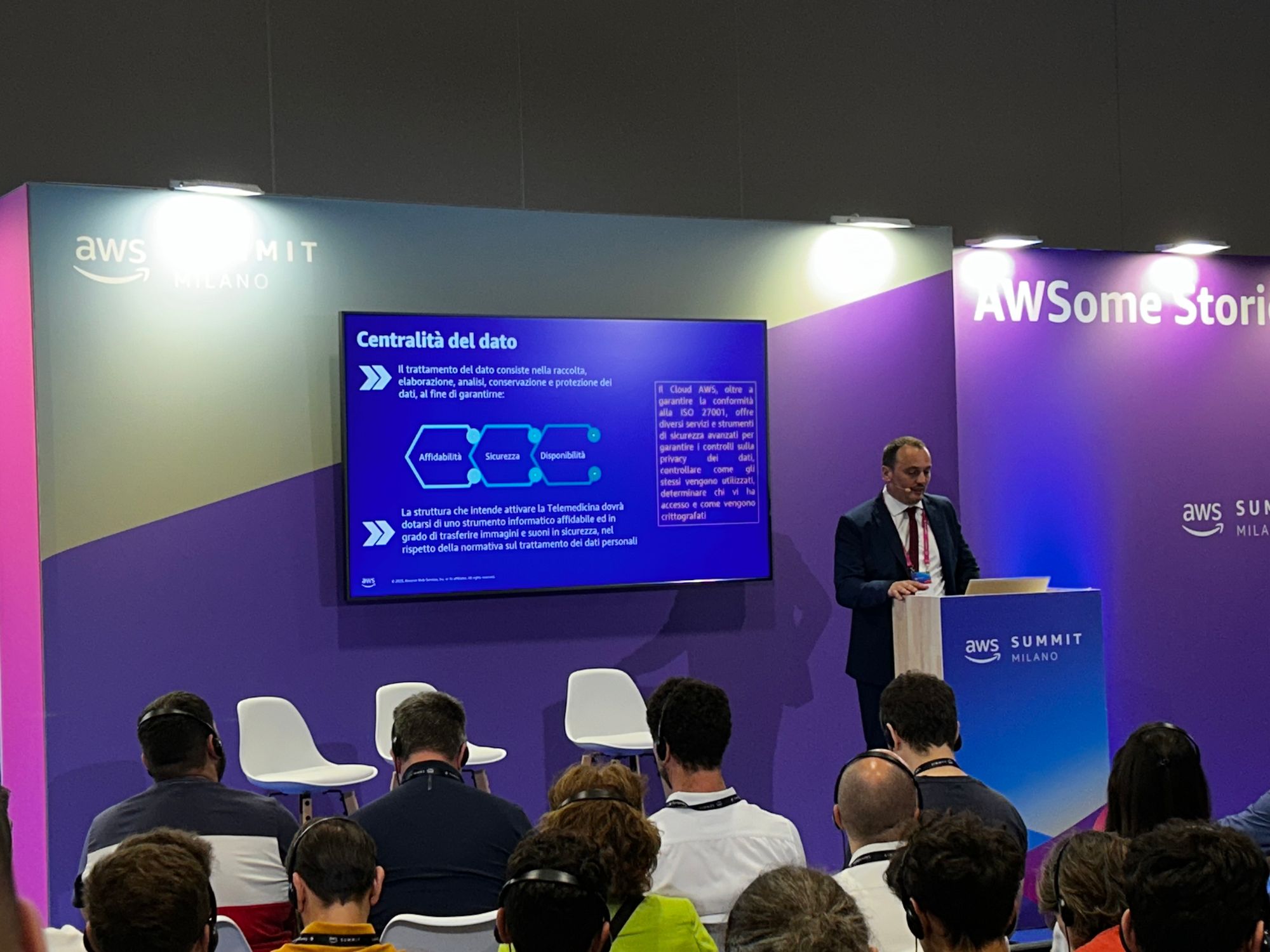 For us, it was a unique opportunity to connect with the technology community and gain insights into the latest advancements; it ultimately inspired us to push the boundaries further of what's possible with cloud technology.
As we look toward the future, ITER IDEA remains committed to harnessing the potential of AWS and other cloud providers to deliver groundbreaking solutions to our partners. Do you have a cool idea? Let's build it together!