The AI world is excited as Amsterdam hosts the World Summit AI (WSAI) 2023.
We at ITER IDEA were present as the first stage of a series of international events in which we will participate, starting from ProcureX Scotland in Glasgow and Web Summit in Lisbon.
This whirlwind tour signifies a commitment to staying up-to-date with AI developments and showcasing our latest solutions.
AWS and startups at WSAI 2023
One of the most anticipated sessions at WSAI was "AI for Now" led by Werner Vogels, CTO of Amazon Web Service, a leading figure in cloud computing and always highly motivational for our journey as a company.
Since 2015, with his Two-pizza teams theory, a concept that contributed to the process of defining our own ITER group when switched from 10 resources to an organisation of almost 40 professionals.
At WSAI 2023,
Vogels delved into insights into the evolving landscape of AI and cloud technology, conveying to attention the innovations already available in the ecosystem of startups operating with AWS.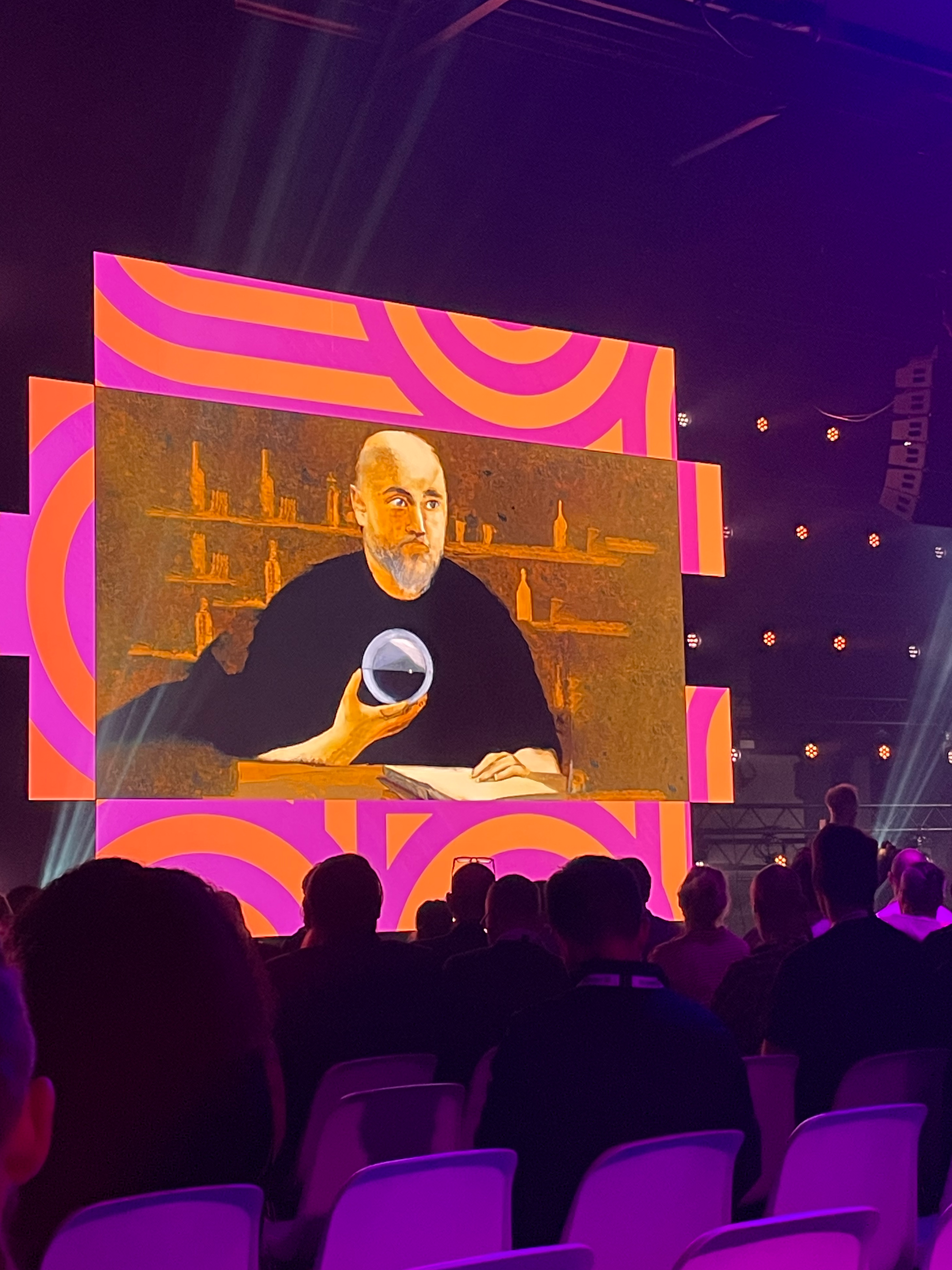 In his slides, Vogels states we don't have a crystal ball to predict the future, but today, we have the tools to imagine the possibilities.
The event saw discussions surrounding the EU AI Act, the first regulation on artificial intelligence.
The EU AI Act aims to ensure that AI technologies are developed and used in a manner that respects fundamental human rights, values, and ethics. It also addresses transparency, accountability, data usage, safety, traceability, non-discriminatory and environmentally friendly concerns.
This is a new factor of attention compared to the past for all businesses with the ambition to enter the European market with AI-powered solutions.
The importance of compliance with current legislation also impacts the evaluation of startups themselves and the possibilities of marketing the products themselves.
We ended the two days by thanking the Enterprise Europe Network (EEN), who joined us in the event with delegates from the Dutch division.
The EEN has worked as a partner of ITER IDEA in significant data-driven and AI initiatives of recent years, such as the EU Datathon, REACH Incubator and Eurostars.