ITER IDEA is excited to be participating in CivTech 8 Scotland, a GovTech program that has the mission of identifying new advanced technologies to support the digitalisation of the Public Sector.
Our team is working with the Scottish Government's Rural Payments and Inspections Division (RPID), which is responsible for administering rural payments and services in Scotland. RPID's current resource planning, allocation, management, and reporting system is heavily manual and labor-intensive, making it inflexible and static. The department needs a more dynamic and agile system that can respond to changing workloads, resources, and deadlines, and match the right resources with the right skills to meet those demands.
"How can technology help drive effective resource management for a multi-skilled workforce in a constantly changing environment?"
ITER IDEA is developing a cloud-based Resource Planner (RP) that is highly configurable, easy-to-use, and accessible from common browsers or mobile devices.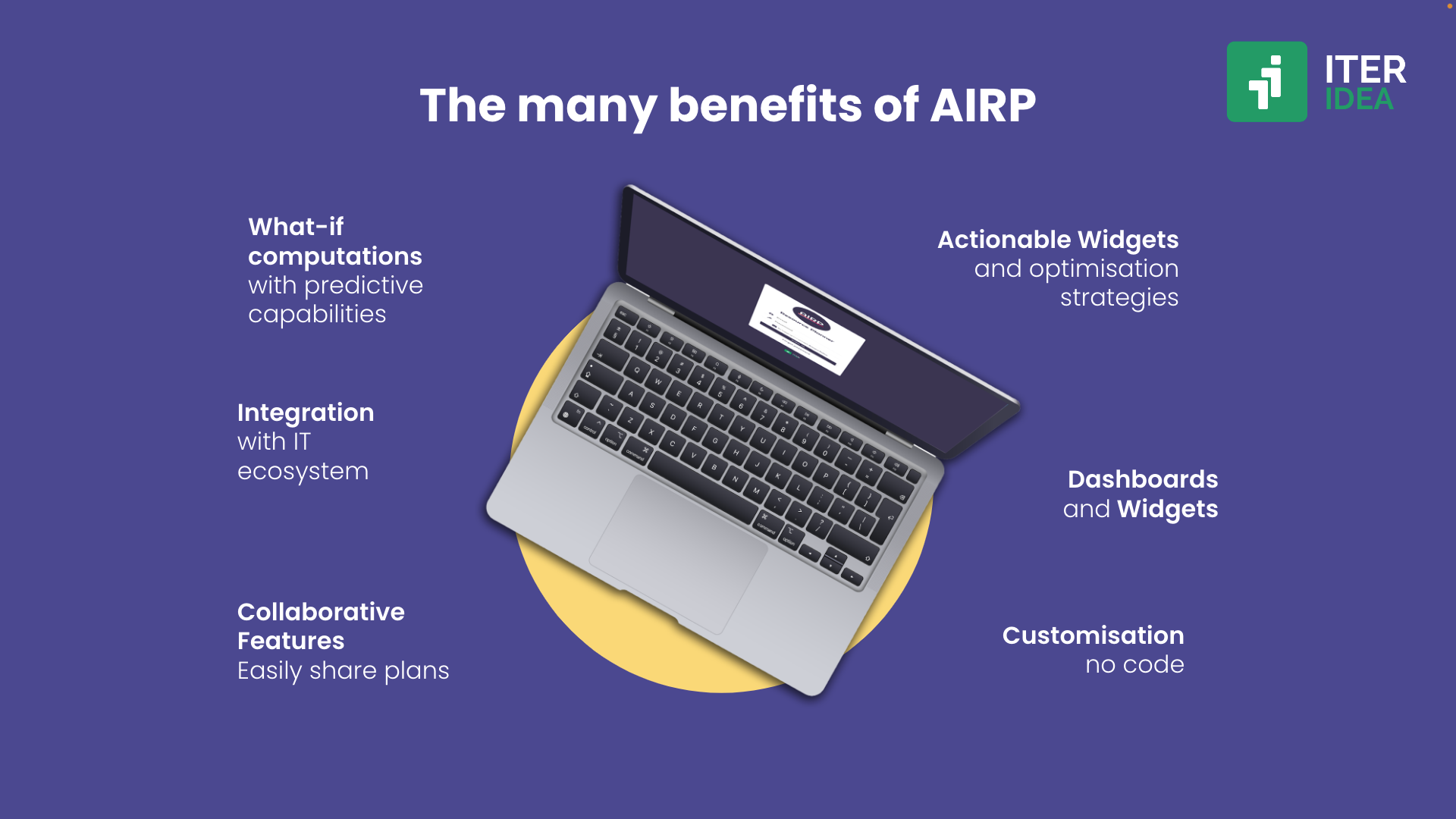 An efficient tool capable of updating changes to the resource management systems in real-time, allowing dynamic reallocation of work and resources as priorities and staff movement change. The new system will report in real-time, providing timely and automated management information to enable specific planning activities. The system will also be quality assured, able to reconcile allocated resources to resources actually engaged or deployed, which will enhance the prediction capability of the solution.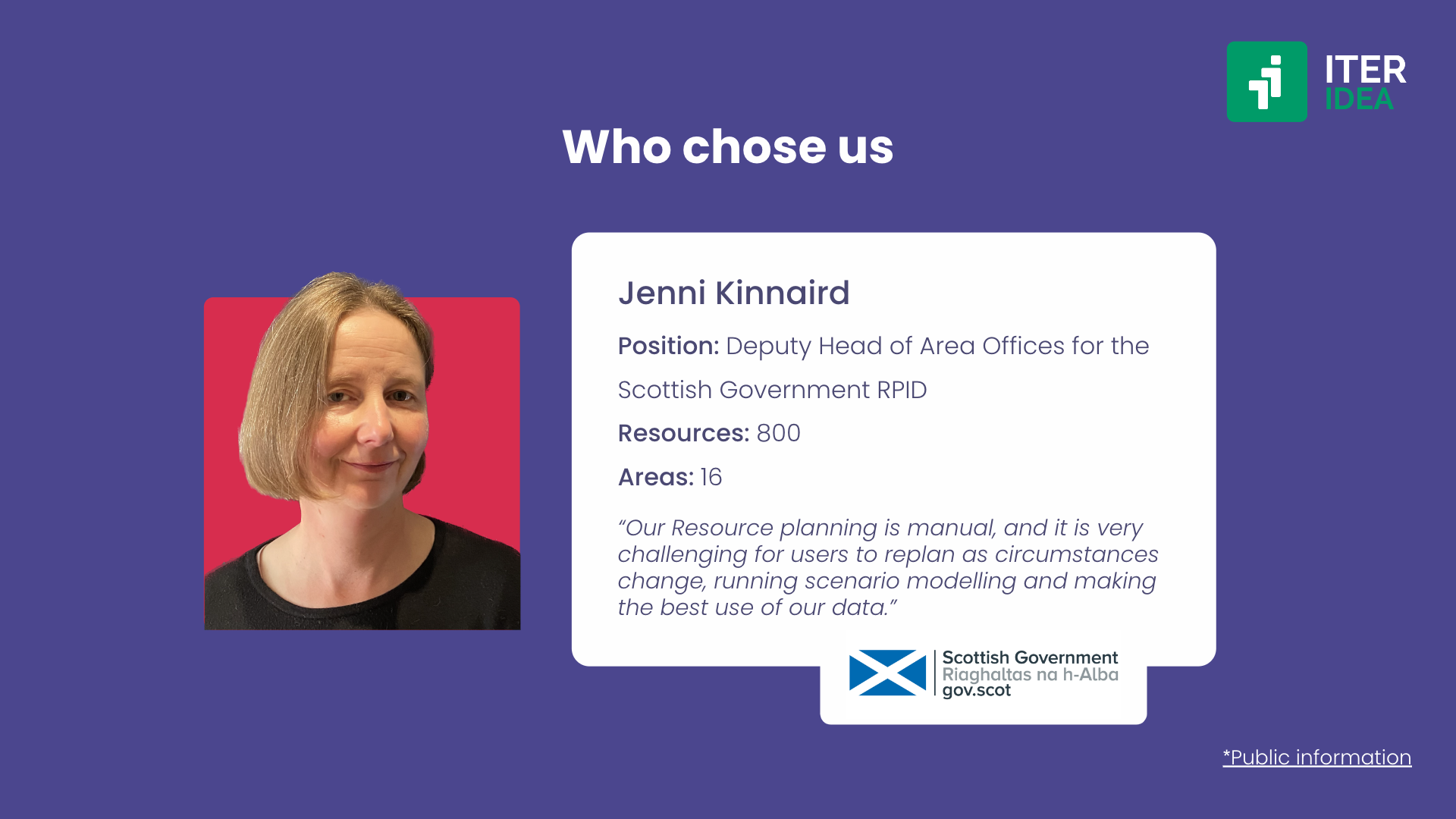 The first benchmarks are showing surprising results
The new solution solves complex allocation problems in seconds, and when compared to the current 4+ minute processing time of a single scenario using the current Excel spreadsheet based system, users from over 16 Area Offices in Scotland, are eager to try it!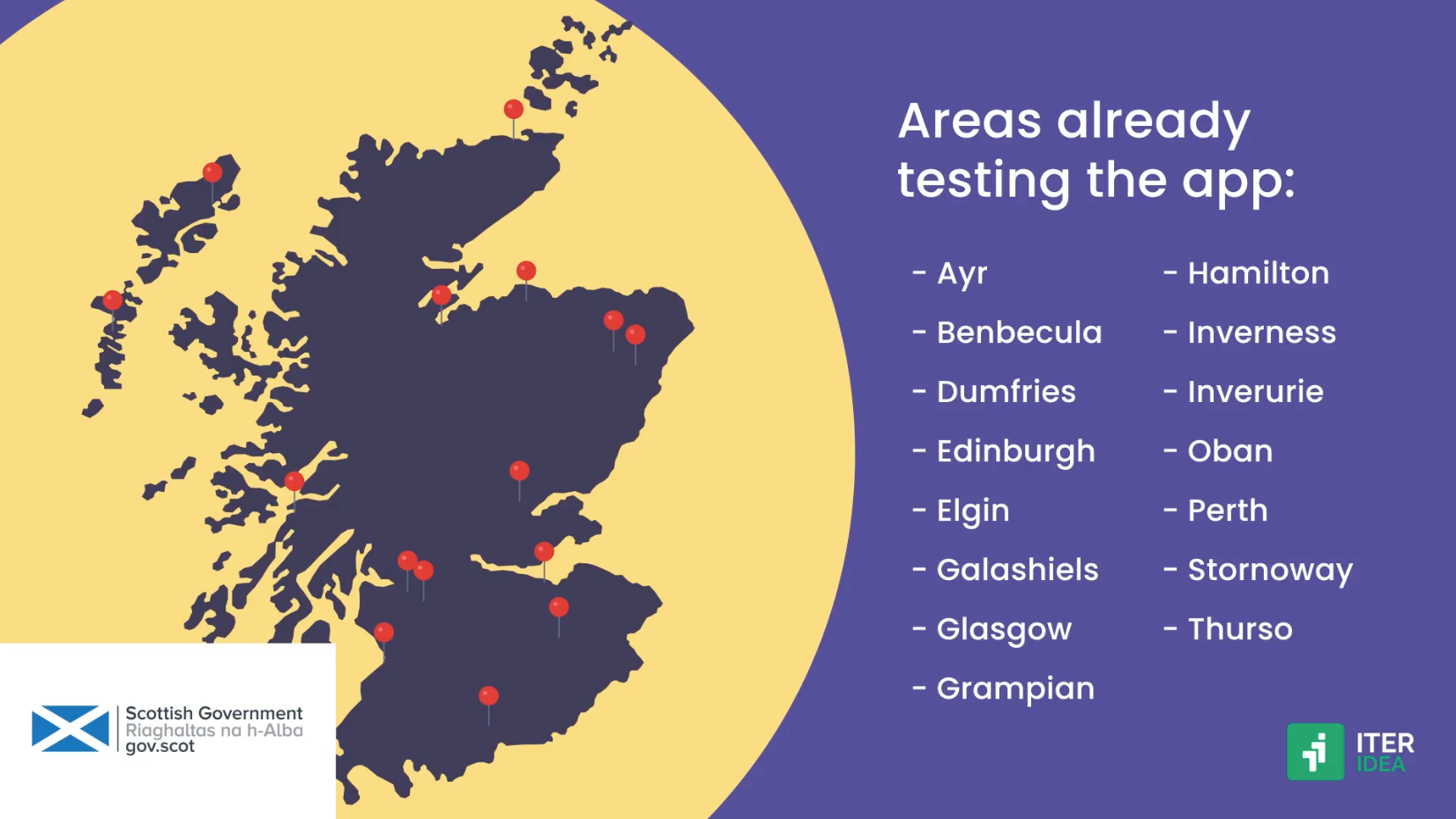 But it is not only about time-saving; the new tool will open new awareness regarding forecasting pressure points, managing rotations, task assignments, deadlines, and budgets in multi-skilled teams.
AIRP generates plans to solve demand using predictive modelling, aligning business goals, planning rules, and workforce skills in seconds.
How this can be so fast?
AIRP is a cloud-native technology leverages the IDEA Cloud technology stack, a scalable, serverless architecture built upon the Amazon Web Services (AWS) and has been refined over seven years of delivering internationally awarded data-driven services.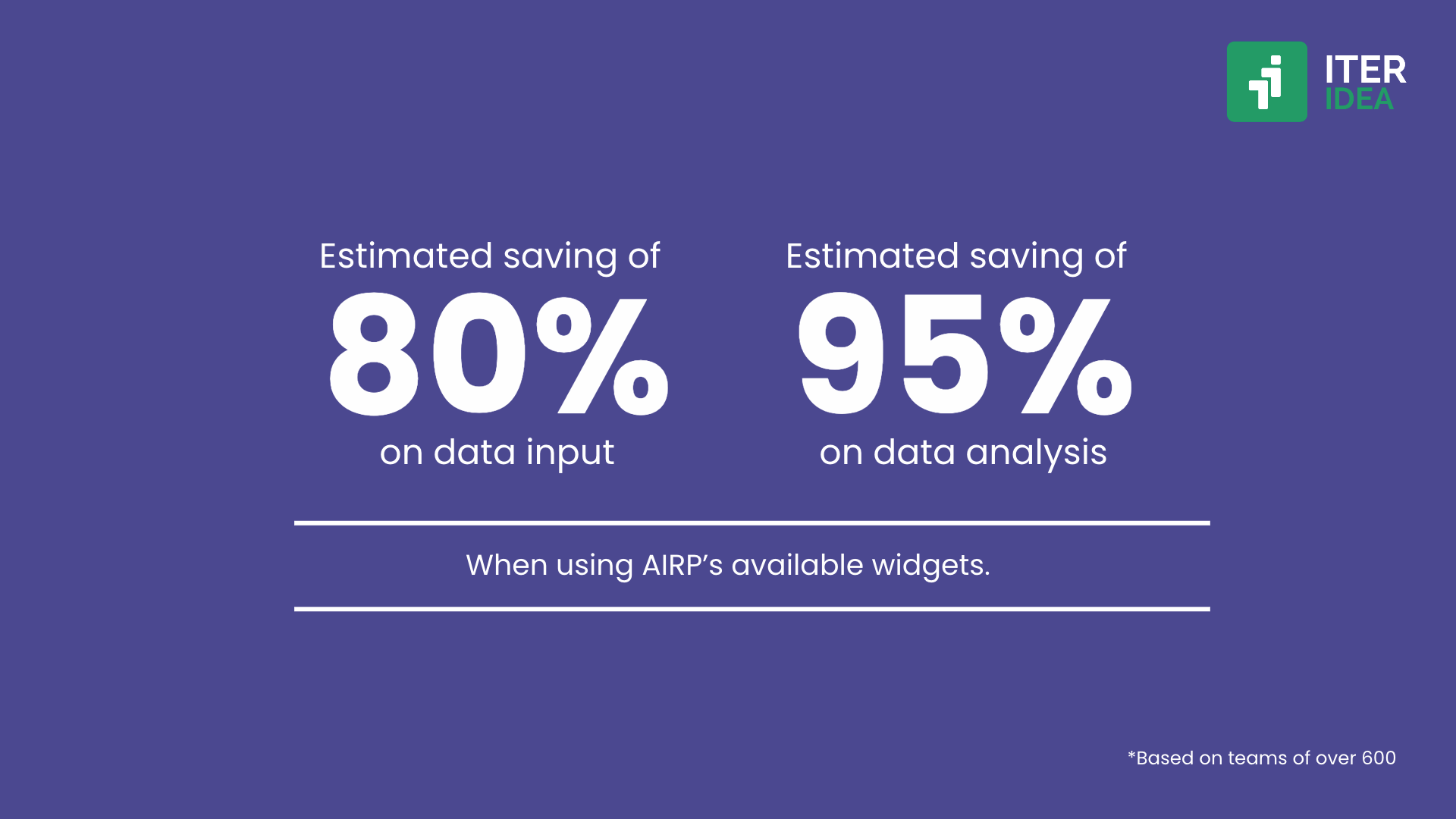 Our dedicated team can build organisation-specific prediction models when setting up a new organisation, which takes approximately three weeks.
These models are then migrated to the cloud and optimised to work on our distributed architecture. Following this process, we can fully exploit the computational advantage compared to a typical Excel approach on-premise.
Resource planning is a core activity for many organisations since a string of small resource planning problems that may seem minor initially but can often lead to significant budget concerns and issues.
Helping planners to complete their work as best as possible requires adequate tools.
As we look toward the support workforce, ITER IDEA remains committed to know more partners and give a first talk on technology can support multi-skilled teams and facilitate their work. Discover more on airp.link!