We deeply believe in teamwork and collaboration, and we build on these values all of our cloud services.
One of the strengths of the concept of "app" is the fact that they focus on solving one (and one only) major problem, instead of confusingly trying to achieve everything "from the same menu". This approach leads to quicker, smarter and more powerful solutions that can act as assistant throughout the day, based on your personal schedule.
On the other side, when you have too many different services at your disposal, you risk on losing efficiency, integration and functionalities, moving a step away from "the bigger picture". In fact, many services available on the web don't communicate with each other, they require different authentications, and they make the learning curve of their use steeper than needed.
When we tackled this problem,
our goal was to keep our services useful, simple and beautiful, but enabling a deeper integration
and an easiness of use that could have ran across the entire IDEA suite of products.
Today, we proudly present the result of our efforts – a unique authentication flow across all of our major services: IDEA's accounts & teams.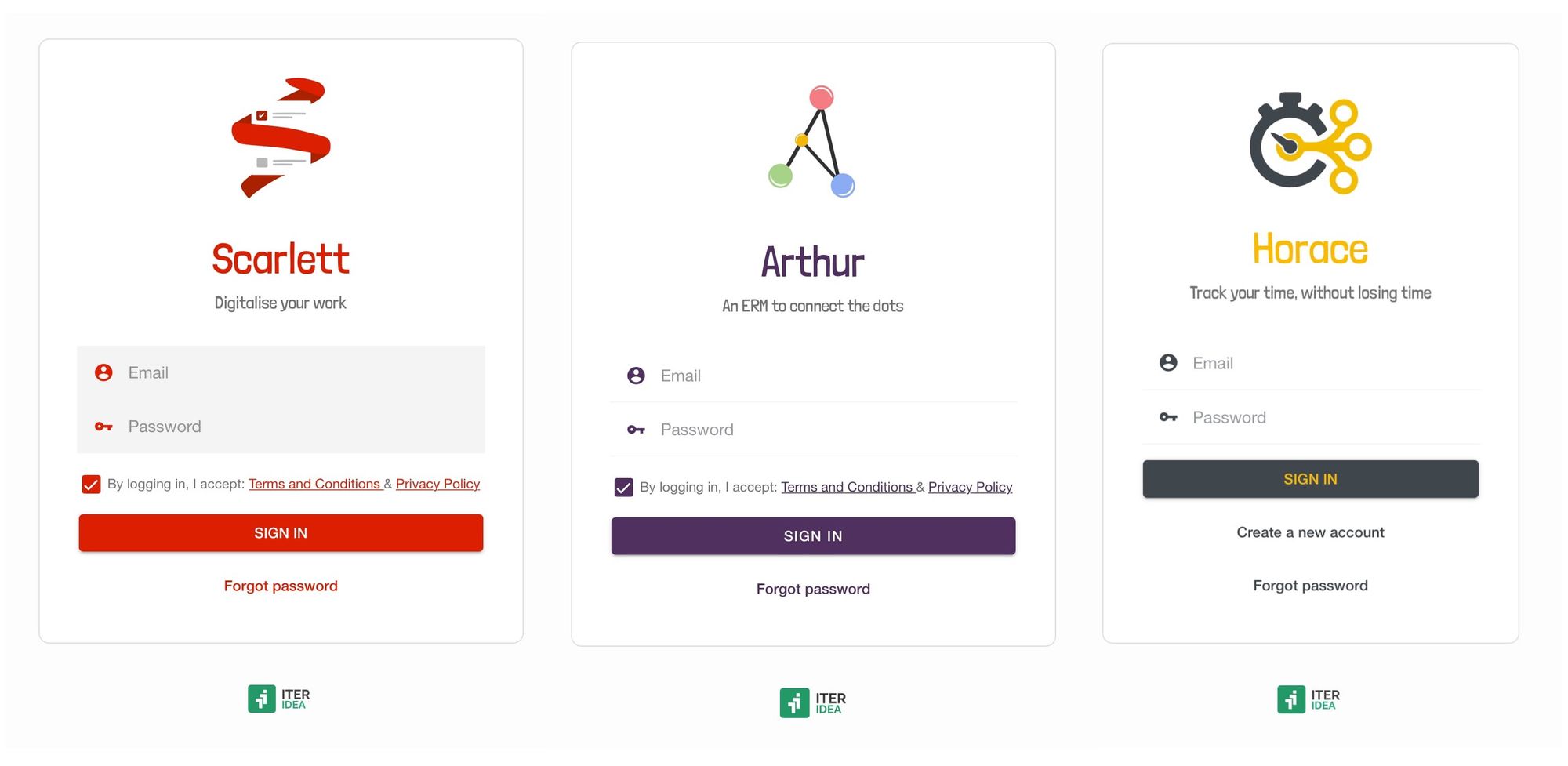 Thanks to this new paradigma, you will be able to use the same login info to access our services, and our apps will start to talk with each other – if configured as such.
From now when you insert an activity report in Scarlett, Horace will automatically add a time track for you for the same project!
You can see your planned activities and appointments across the suite, so you can wisely schedule the work of your team from any of the services!
You can manage your team and invite members from any of the services and decide who is enabled where.

What do you need to do to enable this change? Just be sure to have installed the latest version of Horace, Scarlett and Arthur.
And this is just the beginning: a whole new world of integrated features lies ahead – and we can't wait to show you more: stay tuned! 💡