The international journey of Papaya continues: how we conceived the idea of letting ESN sections and Higher Education Institutions to create new projects in Papaya and how we made it real.
As we write, the cloud service we created to support exchange students at the beginning of their experience abroad reached its fourth version. The platform maintained together with the volunteers of Erasmus Student Network (ESN) Modena, offers now its projects to more than 80 Higher Education Institutions (HEIs) across 20 countries in Europe (and beyond), with an audience of almost 10,000 new users each year.
This diverse set of users composed of students, trainees and workers from all over the world, gave us the chance to study and improve the numeric and geographic scalability of our cloud infrastructures. With devices of any kind connecting to Papaya through its apps or any browser, we also had the chance to fine-tune the User Experience of our interfaces, independently of the screen resolution.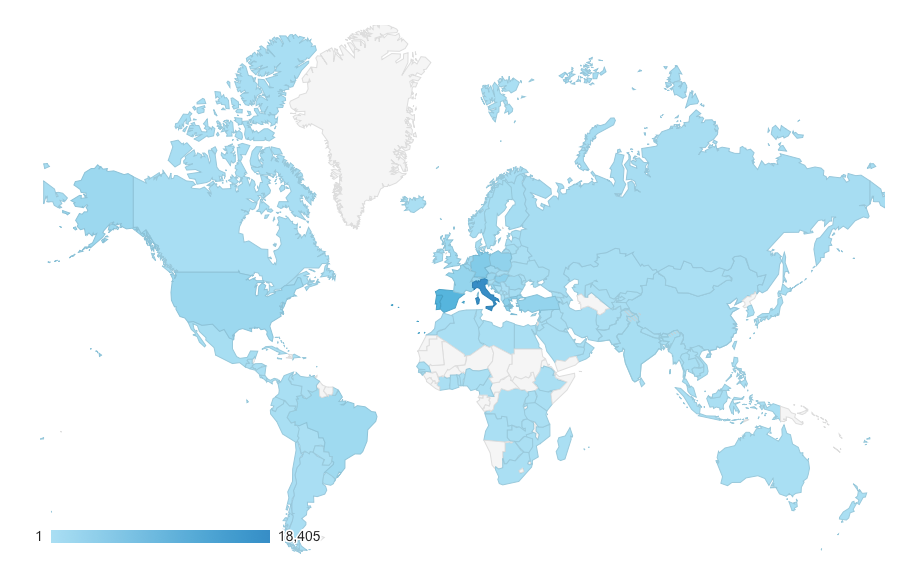 By analysing this interesting piece of data, we confirmed what we already knew; the service is mostly used when a new academic semester is on sight: at the beginning of the year and during summer. At this time, exchange students/workers need to prepare for their abroad experience, and so they count on Papaya and its welcoming projects to ease their worries.

Of course, when the incoming students start to feel at home in their new countries, they need welcoming services — as Papaya was designed to be — less and less. But, at the same time, we were sure that users still like to be aided to meet new people and feel welcomed along the rest of their time abroad: we were only missing the right projects in Papaya. Hence, since we can count on an active community (who helps the exchange people to be matched with local/international students),
we developed the idea of letting ESN sections and HEIs to create their own projects,
based on their specific needs.
Clearly, there is a lot of complexity hidden in Papaya's algorithms, so we had to find a way to make these projects easy to create and maintain. After a few months of designing, we finally gave birth to the fourth version of the cloud service, which now allows a fine-tune configuration on each of the projects, to suists any need.
When we create a new project – from scratch or using one of the templates from the Gallery, we can now edit all the related information. Since we are in such an international environment, Papaya supports full multilingual capabilities.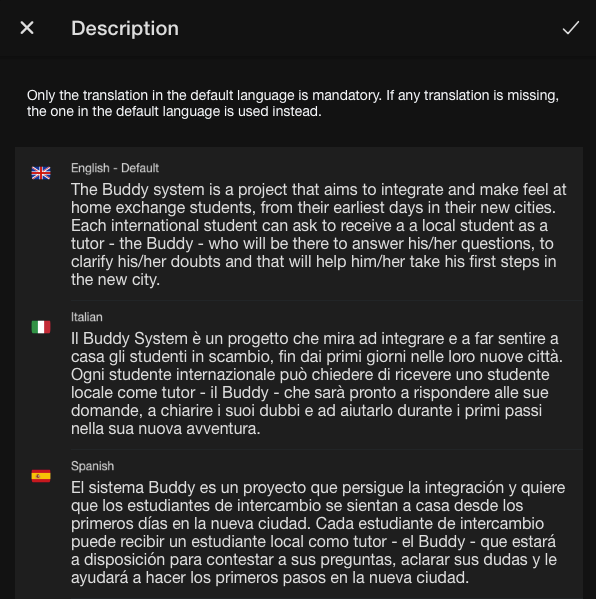 When we consider configurations, we are not only talking about the decorative details: we can decide which fields to add for each project and how they should work in it.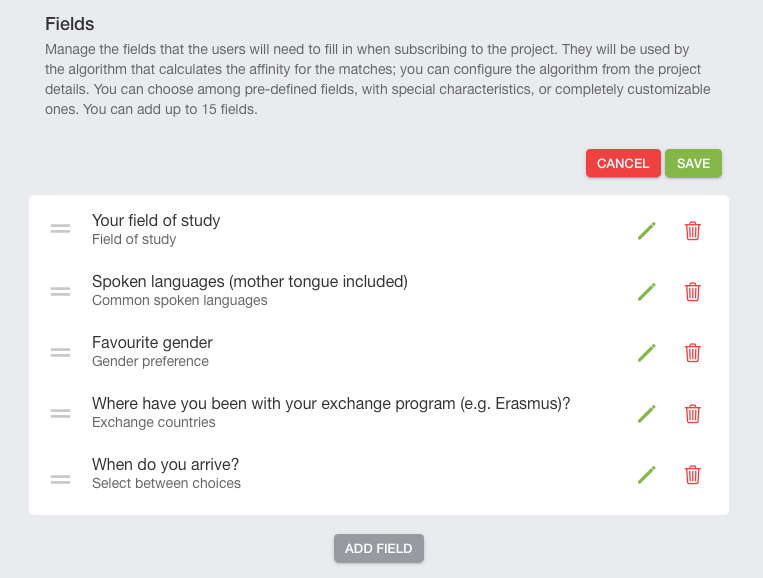 Then,
we masked the complexity of the affinity algorithms through an intuitive set of sliders;
anyone can now quickly configure what is more important to consider when matching users for a particular project: just slide the pins left or right!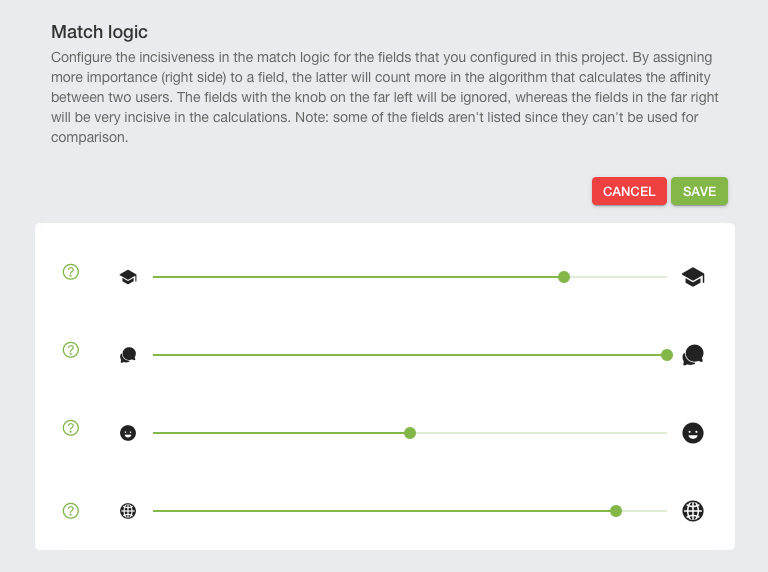 By putting together an easy-to-use infrastructure and the creativity of the Papaya's community, we believe we can enhance once more our help towards the international students/workers who go abroad and need help to get accustomed to the new country.
Let's see how the next months will turn out! Till then, keep having good ideas! 💡