A new release of Scarlett, the service that helps you managing your activities and their reports!
If you offer your services throughout the world or in a wide area of your country, it can happen you have to deal with activities on a customer's site lasting for days. To support this scenario, we added a new option in the team configurations page, that enables the insertion of daily reports for your activities.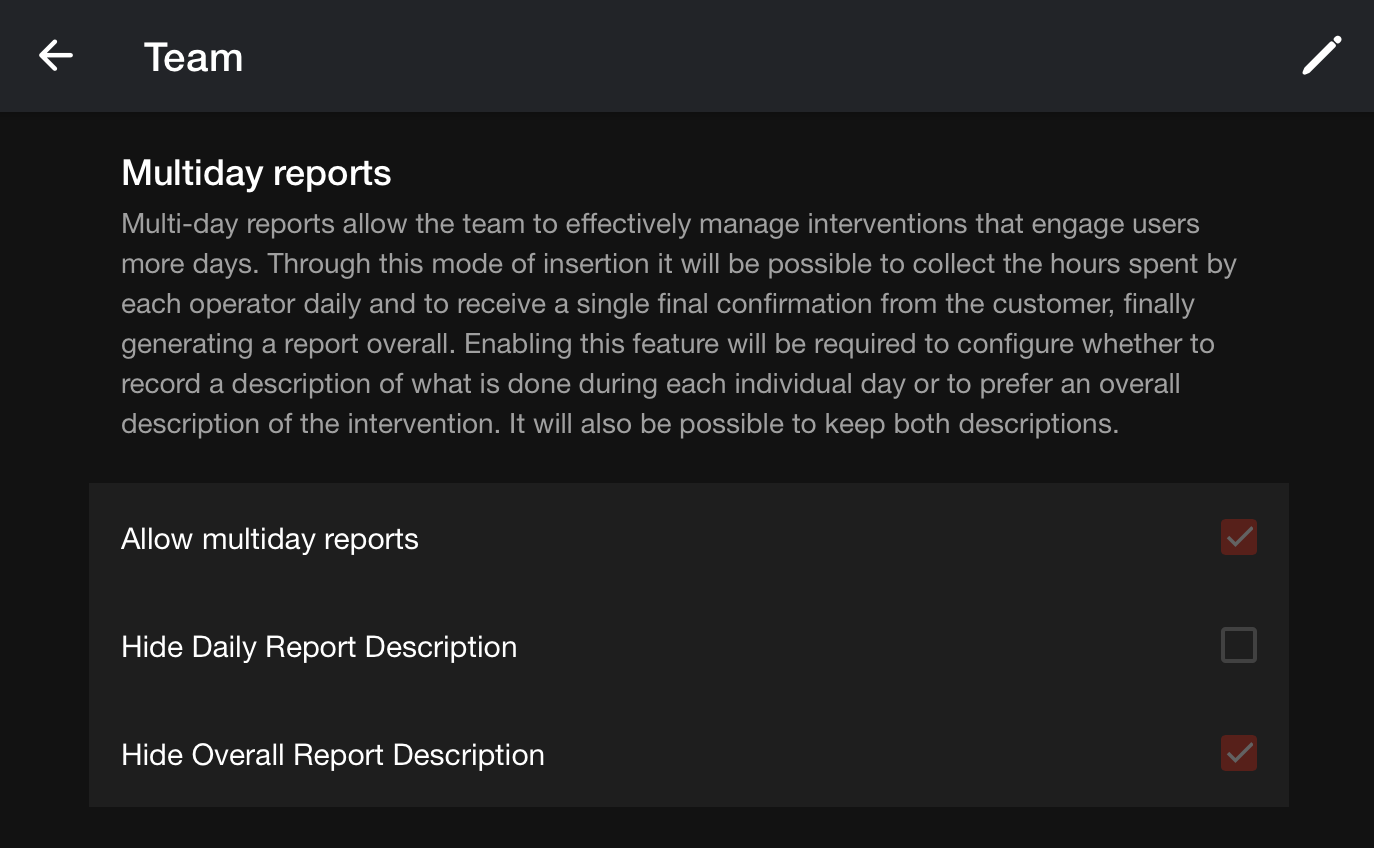 Inside your activities, you will be able to navigate through the days, to prepare a more detailed report without the need for multiple signatures or extra efforts. Intuitive and effective!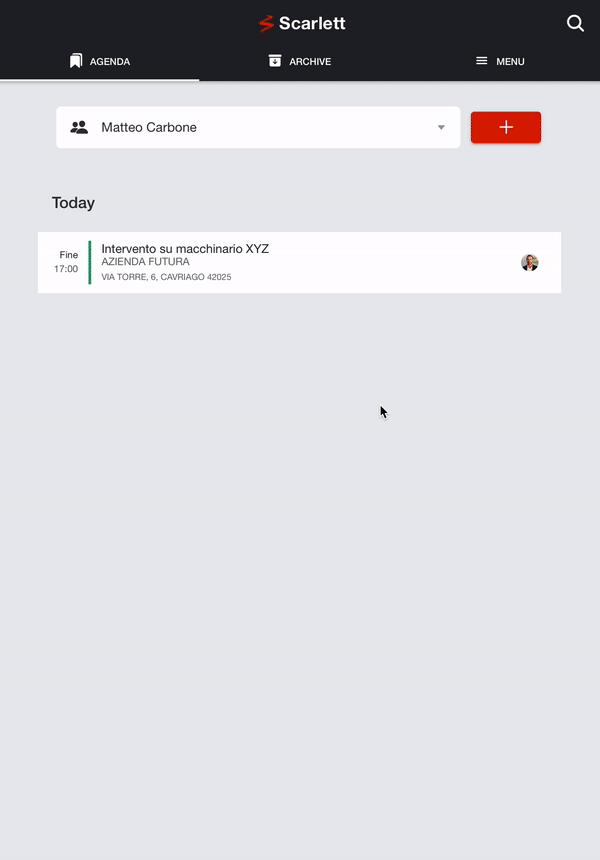 We designed Scarlett to be flexible and customisable so that it can adapt to any scenario in which you need to fill out reports for your activities: anyone could potentially use the service. Therefore, we dedicated time to create a comprehensive user experience that can guide you with accessible and straightforward descriptions.
By the way, you may have noticed the new stunning Dark Mode! Note: your device's preferences regulate the switch between Light and Dark mode.
We also realised that big teams might need more control over their users' permissions. That's why we created a new page to allow a fine-grained configuration for accessing your team's resources: administrators can now easily allow or block specific features for each user.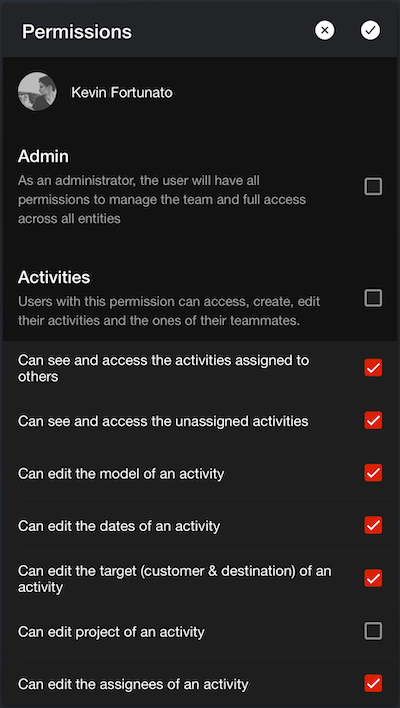 We also fixed several minor bugs and gave a speed-boost to long lists, which take advantage of an ingenious cache mechanism to load faster.
Go on and update Scarlett to the latest version! And, if you have any feedback or ideas, we are glad to hear them! 🙌