New release of Scarlett, the service that helps you managing your activities and their reports!
To take the best out of your activities in Scarlett, you can link together different entities: customers, destinations, contacts, items, projects, etc. They are all essential and they give their best when connected. If you agree with us, you will love the new interfaces we designed! You can now easily add and manage your entities and their details, directly in Scarlett. Access them from the menu, even offline (configure your team to do so)!
A comprehensive list of configurations is at your disposal on the team page, where you can set the company's details, your internalisation preferences and other options to shape the experience for your teammates in Scarlett. You can also create as many models as you need, and customize them to the tiniest detail.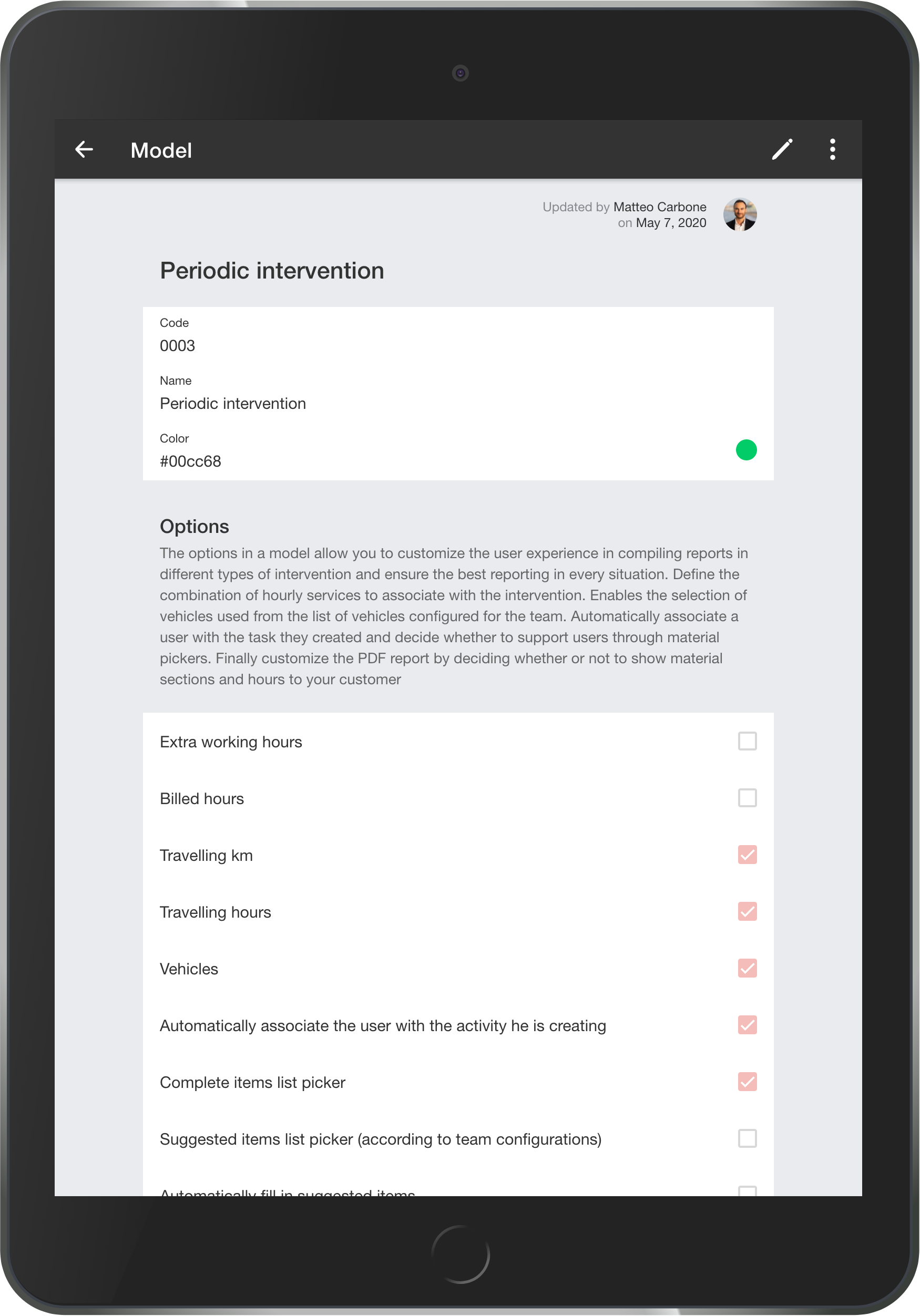 So cool, right!? But wait, we have still so much more for you:
A renewed user interface 🌷
A faster and better offline experience 🏕
URLs which starts with https://scarlett.iter-idea.com will now open in the app 🔗
Choose the signatory from your contacts 🖌
A more powerful search of activities in the archive 🔎
A better email composer and configurator 📧
Improved the integration with Horace ⏱
Several bug-fixes and minor improvements 🐞
If you have fresh ideas to improve the service or something to report to us, we are glad to hear your feedback! 🙌