Every person and company is inspired daily by themes and values ​​that push us to overcome limits. In ITER IDEA, solid collaborations with international communities have been accompanying our way of adding value for years and are one of the engines that feed our ideas and ambitions.
This determination has led us to reach hundreds of communities in Europe with over tens of thousands of users who, thanks to services such as Papaya, can improve their way of integrating into new communities, such as a new university, to start living an extraordinary life experience.
By pursuing this path, we have recently achieved another important recognition for our work and cloud technology.
ITER IDEA was chosen for the final stages of REACH Incubator, a selection process that began with over 125 innovative companies from all over the world.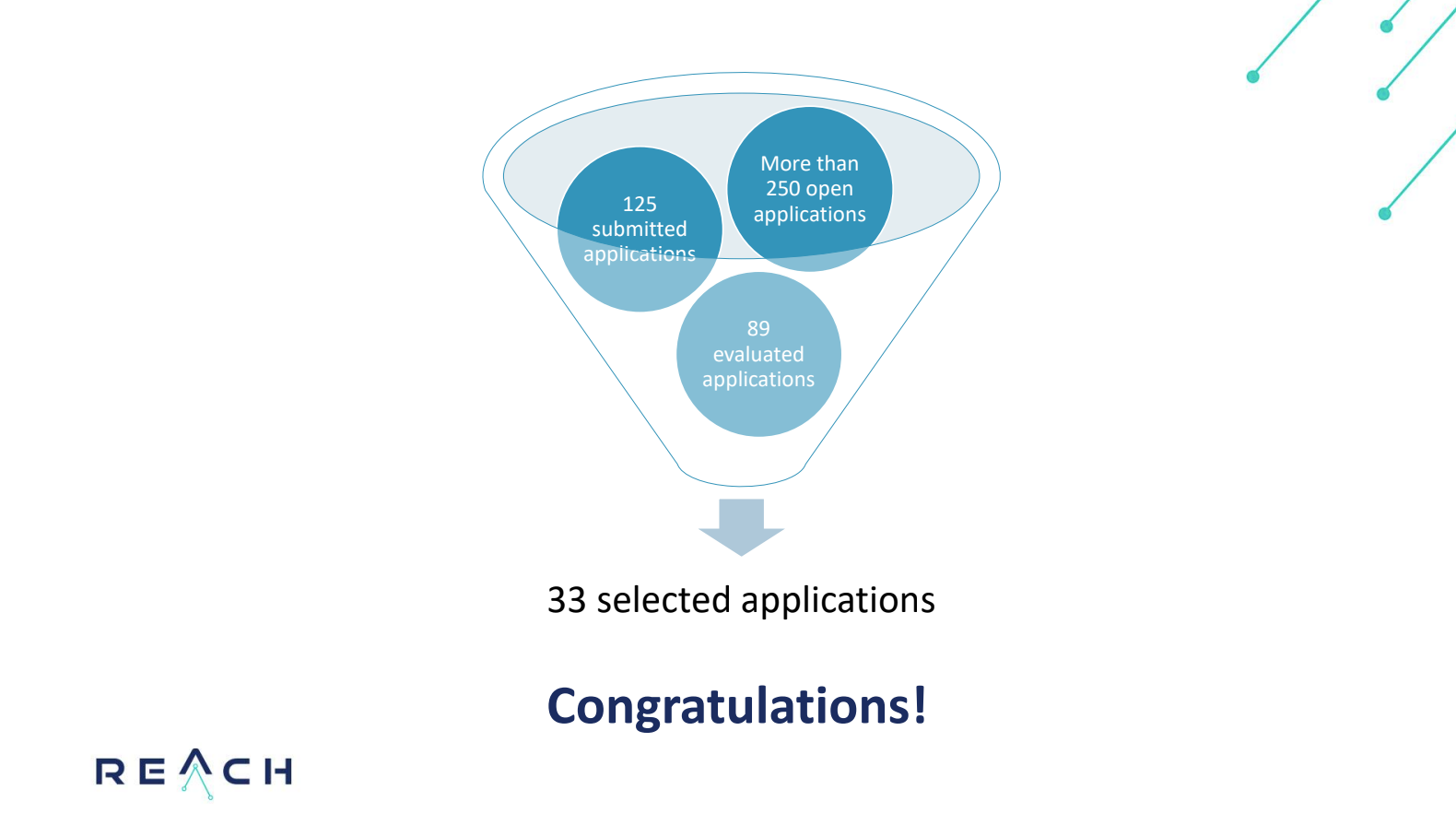 Among the objectives of the program is to promote safe, scalable and reliable solutions able to favour the cooperation of multiple stakeholders operating in different markets, in conditions of uncertainty and lack of transparency.
The combination of cloud design, distributed architectures, predictive algorithms, security measures, interoperability standards and other enabling technologies are summarized in the concept of Data Value Chain, hereinafter the official definition provided by REACH Incubator.
A Data Value Chains (DVCs) can be defined as a multi-stakeholder data-driven business model where data is securely exchanged between the different parties, whether they are people or organizations, with the aim of creating value among all stakeholders involved.
Among the objectives of a Data Value Chain is also the possibility of authentically certifying the data generated by an organization or company, which operates in an environment with many interested parties, such as a smart community.
Analysis of different markets, know-how in working with quantities of data and new technologies represent a strategic combination to promote IDEA Cloud as the right platform for this challenge and generate, thanks to a network of partners, added value for communities beyond the boundary of the European project.
POInt&Go starts precisely here, a new solution designed to fill the information gap in the world of smart communities, in detail public administrations and municipalities with their suppliers, or those companies that operate by creating innovative and digital services for citizens and tourists.
The scope is to provide additional tools to monitor the quality of the services offered by service providers and encourage trusted interactions between partners and public administration. In addition, our technology will support European companies, scale-ups and the REACH Incubator program to explore the movement flows of tourists and citizens and their social perception of urban spaces to enable data-driven decision-making. As an initial target, we addressed pilot municipalities in Spain, particularly rich in innovative services and digital experiences.
To improve the chance of success, a delegation of experts from the REACH Incubator Consortium conducted in-depth analyzes of our cloud architecture, verifying its compliance with shared standards. After this preliminary phase, we had the opportunity to show the core of our solution in front of the international jury during an intense elevator pitch session.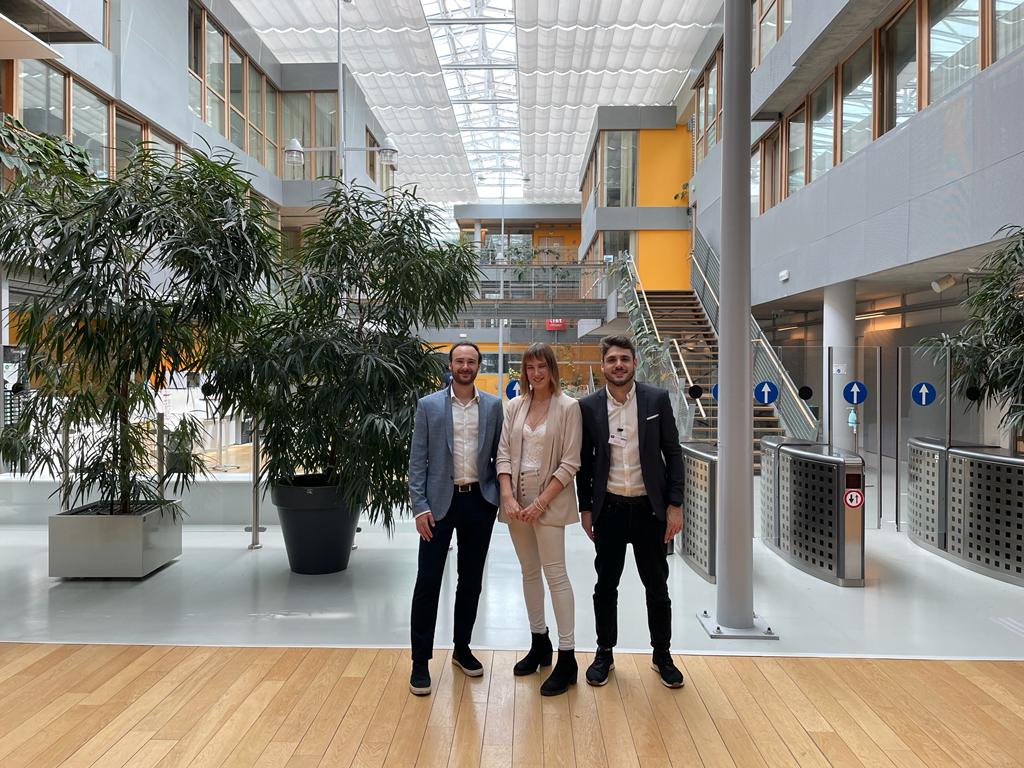 The event was hosted at the Cea List - Nano-Innov, one of the three institutes of the technological research division of the CEA (French Commission for Alternative Energy and Atomic Energy) and the headquarters of EIT Manufacturing, a reference program for industrial innovation. in Europe.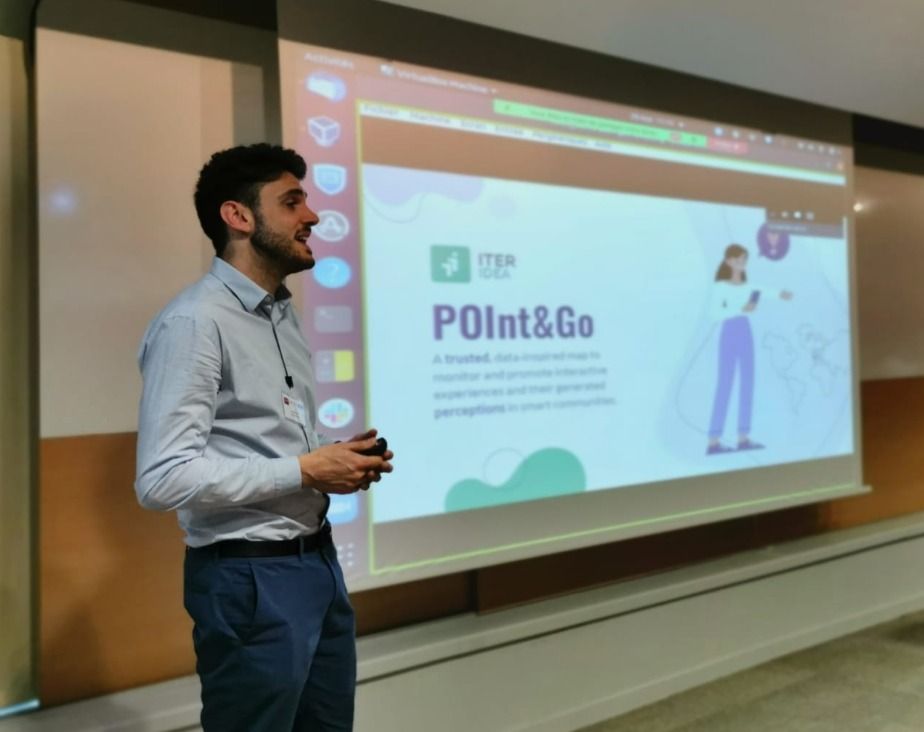 This image contains the thrill of moving from theory to practice when it comes to pitching: an experience that, as technology and innovation enthusiasts, we recommend to all those who work to transform their ideas into reality.
We reached the first milestone of our incubation program, and we will transform our slides and our design into a cloud-native application in the next four months, embarking on a path of growth and international collaboration.
The trip will continue in Bilbao at the facilities of the University of Deusto, where we will meet collaborators, mentors and project managers who will support us in creating the first MVP to reach many smart communities in Europe soon.
What we just introduced in this blog post explains why we often use the word travel because talking about a simple project would be too limiting.