We are thrilled to announce a collaboration with one of the most prestigious universities in our country: Università Iuav di Venezia.
This fruitful synergy with international nuances will allow us to take a new step towards the future of studies in Europe: IUAV officially becomes part of Wonder Wanderlust Women partners network, enriching our app in support of female mobility with valuable data.
In all of its uniqueness, Venice is the perfect destination for architecture&design students since IUAV is the only institute in Italy to offer comprehensive training at 360 degrees in architecture, design, planning and urbanism, in the visual and performing arts.
A great opportunity also for Wonder Wanderlust Women, winner at EU Datathon 2021 for the category "An economy that works for people" and of the Public Choice Award as the top-rated app.
The partnership with WWW allows a direct channel with the scholarships and accommodation solutions provided by the university to support our young female users (on average 20-35 years).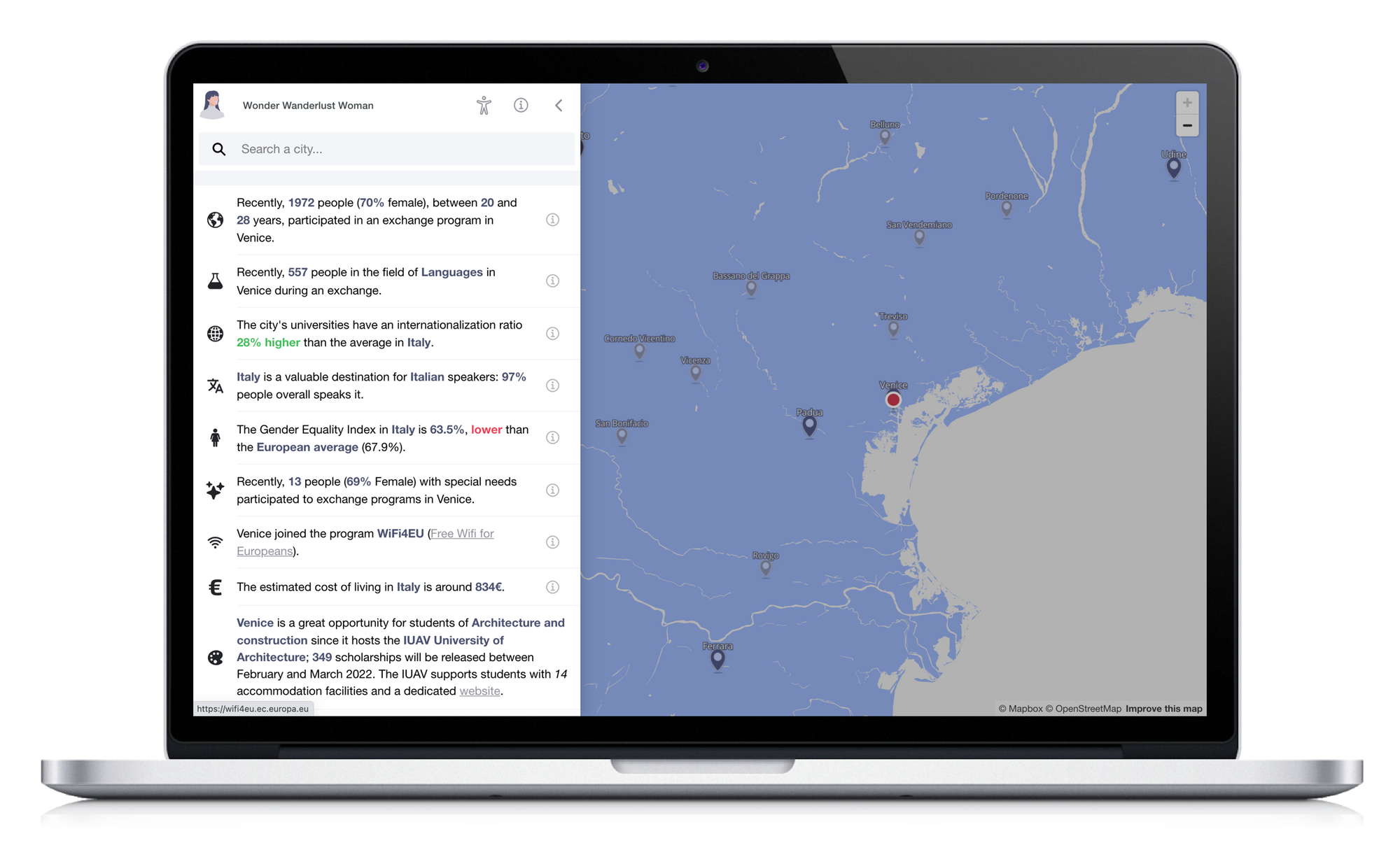 University Iuav of Venice
Among the most recognized university institutions in our beautiful country, IUAV is the only one in Italy to offer comprehensive training in architecture, design, planning, and urban planning, in the visual and performing arts.
From its origins, which date back to 1926, the university has always followed an innovative approach in the teaching method, favoring an international environment open to exchanges and contacts with other institutions.
The propensity for innovation is certified by the University's adhesion to the European project, also opening up the possibility of subsequent developments in collaboration with undergraduates, in order to improve the experience of future students.
Are you curious to find out more?
No registration needed: by providing some simple information (such as the age, field of study, spoken languages and so on), we will customize the opportunities map with the most affine cities and destinations. Furthermore, the platform is built to be as inclusive as possible, with accessibility information available for users who desire it.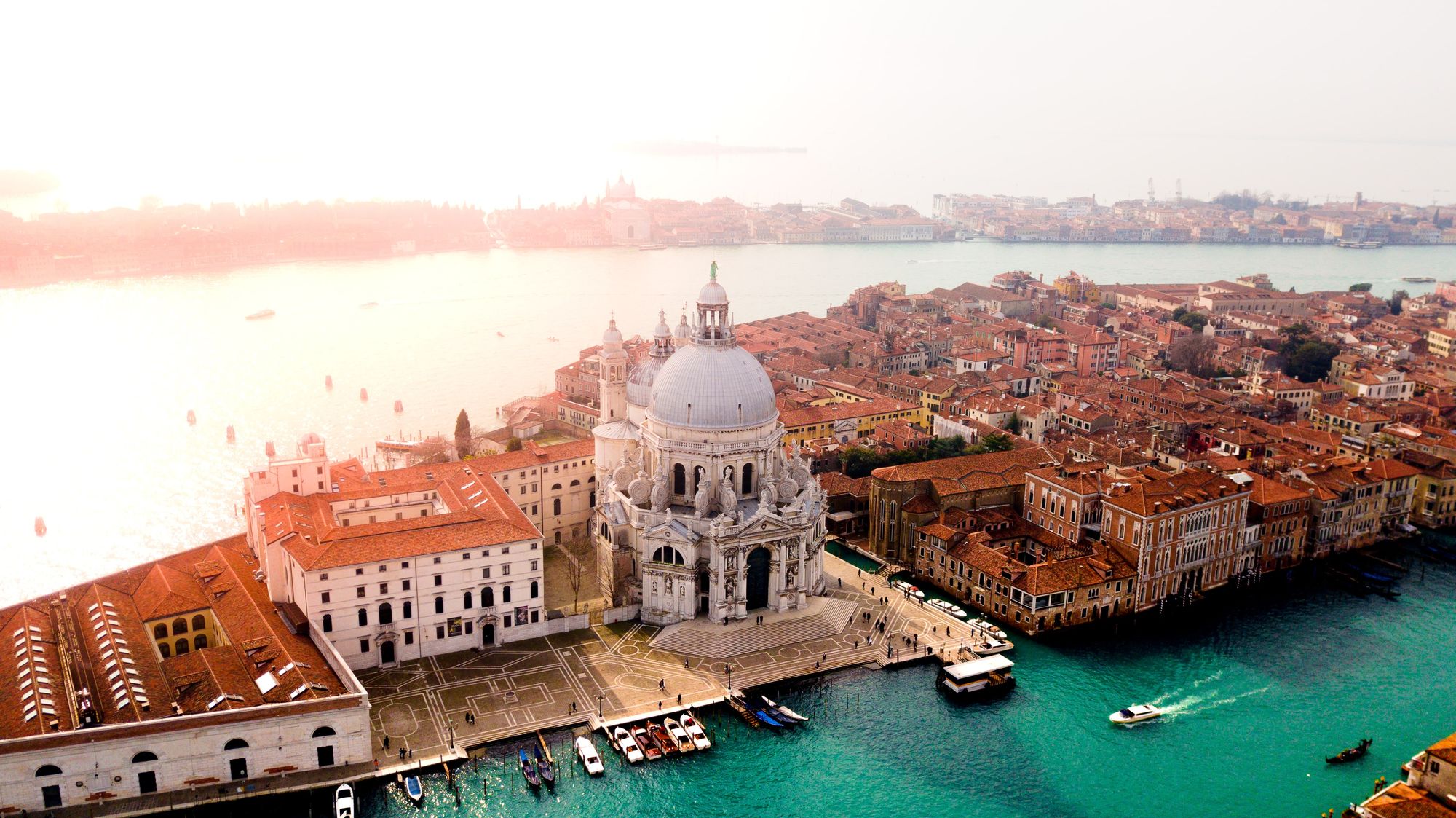 We believe that this coverage will facilitate the resumption of mobility, fighting the general fear in the future by using relevant European open data and other information by our partners, such as IUAV, who'd like to contribute to shaping a brand new all-female reality.
Would you like to receive further information on the Iuav and its opportunities? Do not hesitate to contact us, Venice could be your next ideal destination!