Making data collection smart and straightforward is a fundamental prerequisite for any reality wishing to achieve a data-driven perspective. Daily operations, like forecasting on future trends, are highly penalized by the absence of a standard, shared and effective model for collecting data generated by the organization.
For instance, it would not be possible to measure production KPIs, precisely calculate the cost of a prototype, digitalise the back office's work and quantify the impact of the expenses of after-sales and support activities.
On the contrary, having an optimized suite to manage mobile reporting allows you to respond immediately and effectively to questions such as: How much did a specific order cost? How much has the impact of post-sales activities been on this prototype? How much are the production times in line with the budget?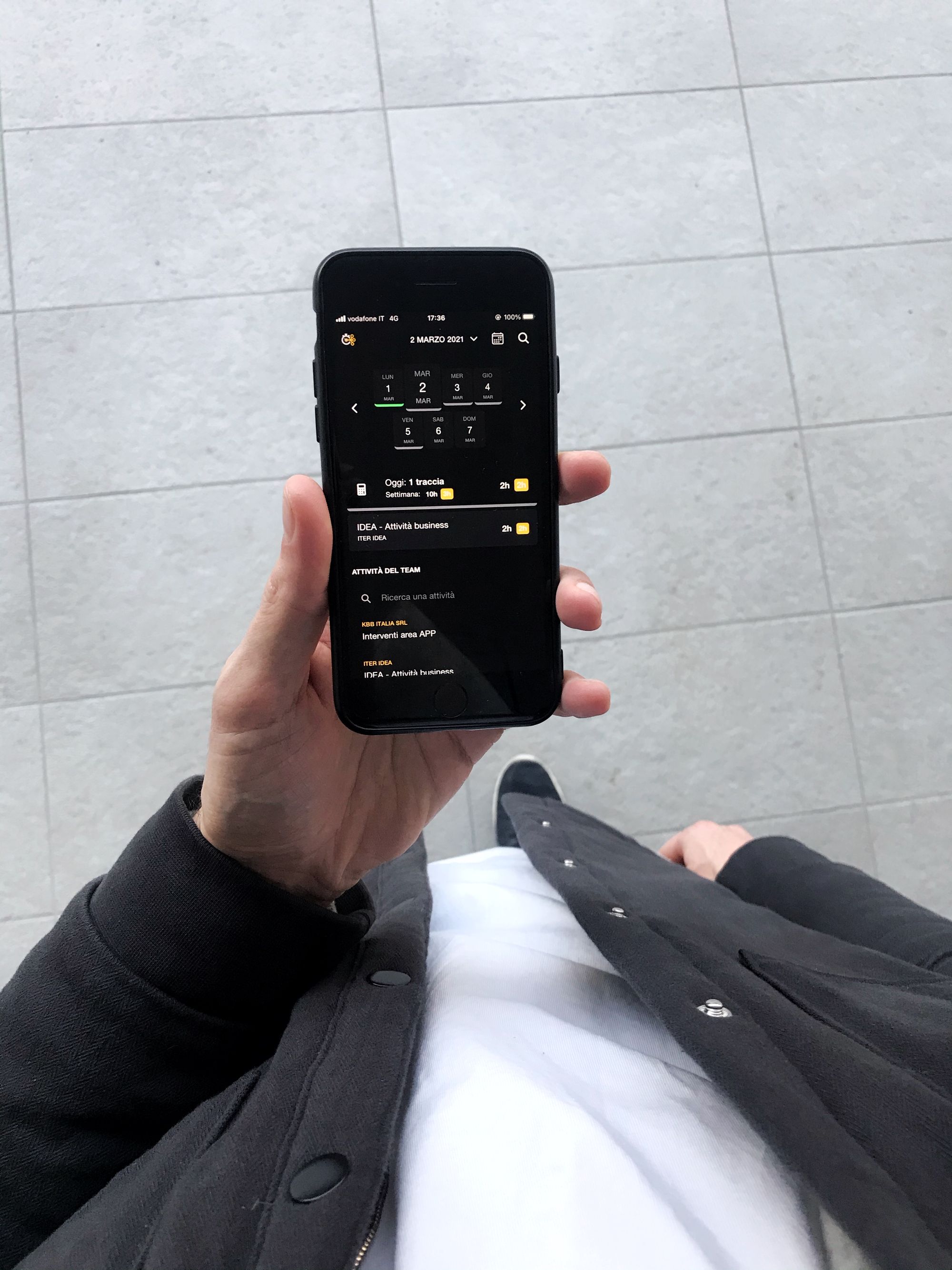 Our mobile reporting cloud platform has already digitalised tens of thousands of reports, and it is periodically enriched with new integration capabilities to ensure a connected and increasingly inclusive experience.
We at ITER IDEA are the first consumers of these services: we meticulously monitor the times and activities carried out on our projects. We are so convinced of its potential to continuously invest in the platform's development to enhance it and make it available to an ever wider target.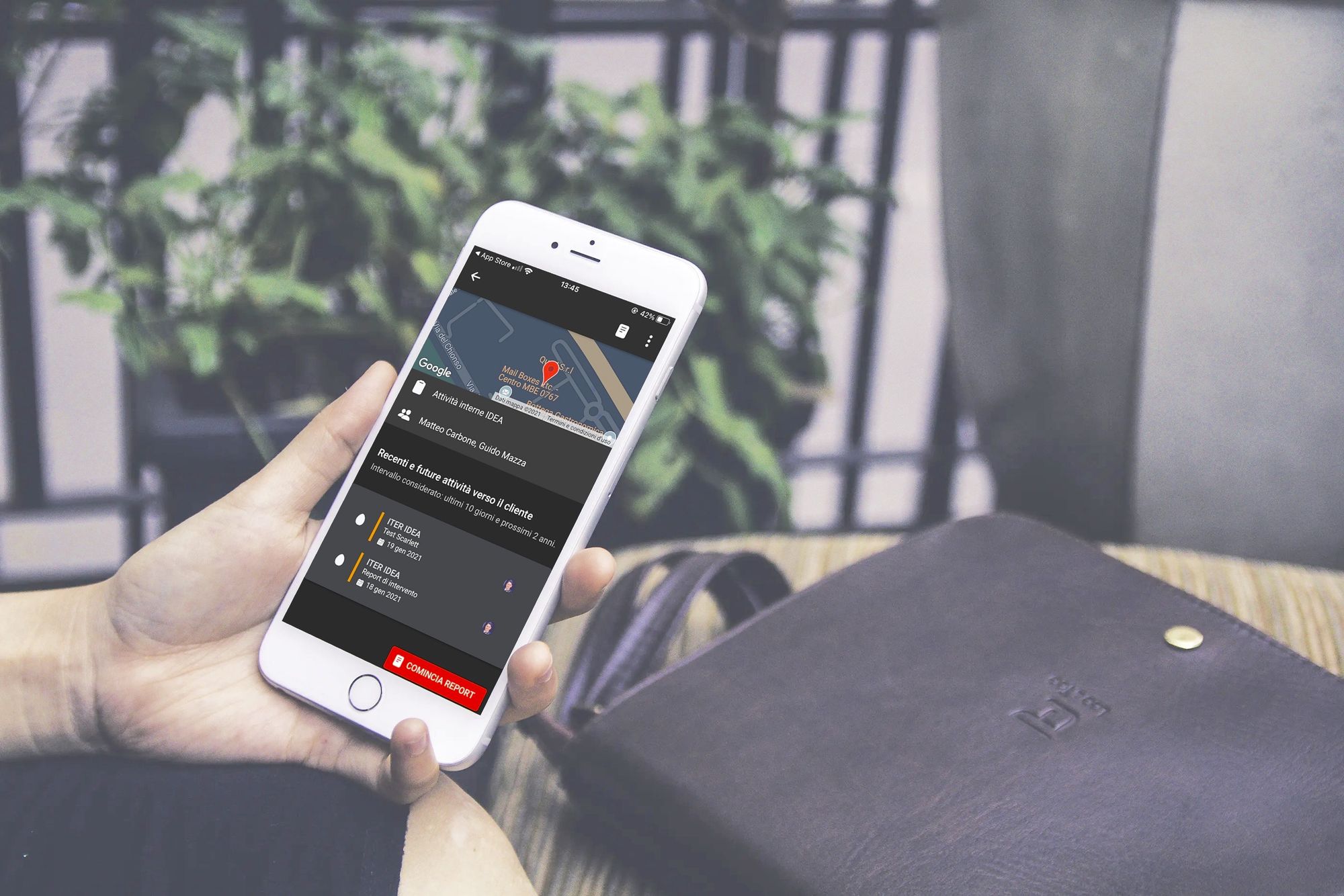 Through our technology, we let the users choose their favourite devices, from personal smartphone to business tablet, to Windows PC or Mac, always guaranteeing the best possible experience, regardless of the nature of their work.
We studied new ways to facilitating users on the move: speech-to-text for advanced dictation, offline support with signatures collection, automatic translation through artificial intelligence (for activities abroad) and powerful knowledge bases.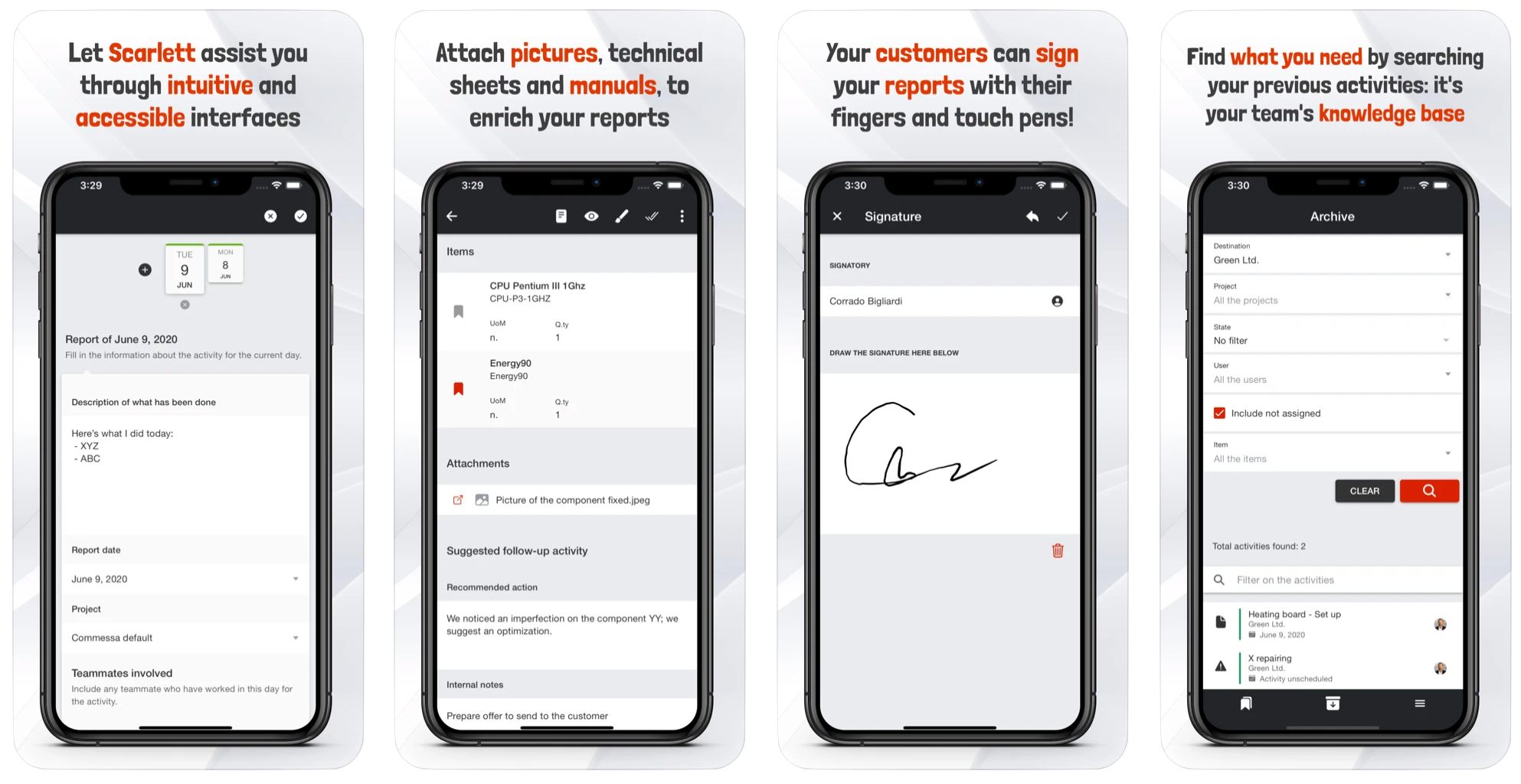 Results have been so far convincing. The apps are daily used by over a thousand professionals who can get the most out of a performing platform, increasingly complete and able to benefit from shared experiences from other areas.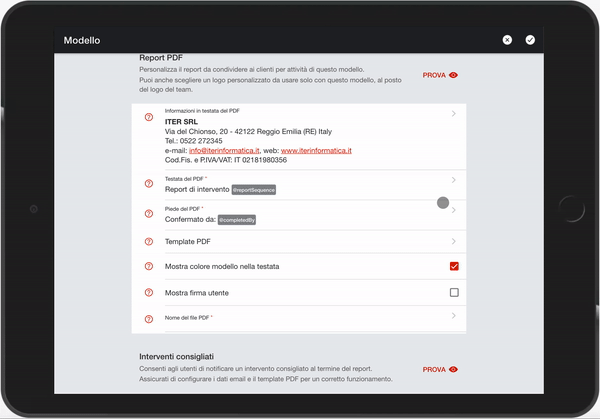 The reporting is solid, detailed with shared resources and synchronised with the corporate information ecosystem and other solutions already in use, including ERPs and other management software.
Key word: "Interconnected"
The integration with top-rated services allows our mobile reporting platform to lower the barrier to adoption for new users, who can choose their favorite services to connect with; a few examples?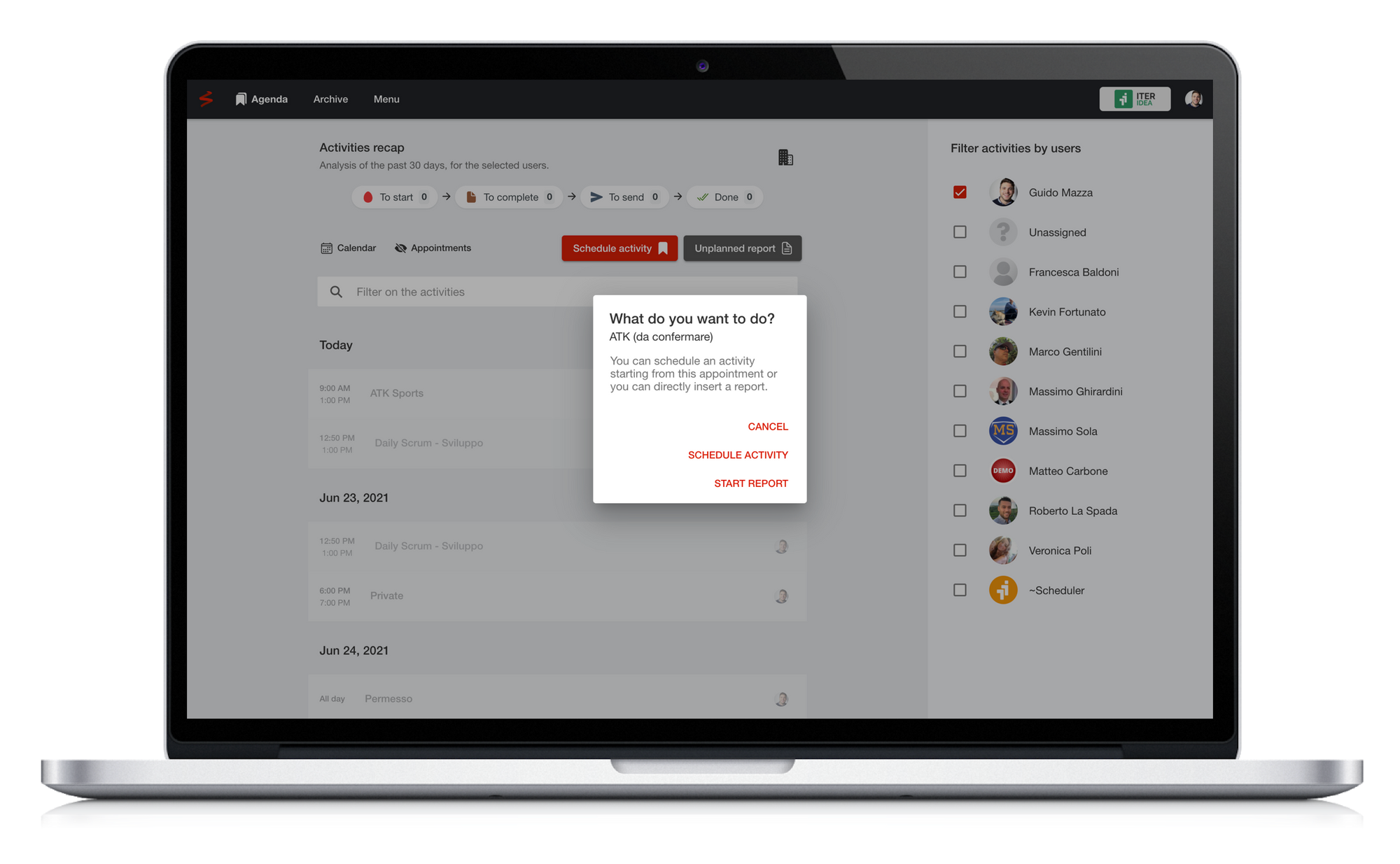 You can sync appointments with calendaring services such as Google Calendar and Microsoft Outlook, tasks and activities with leading Project Management software such as Atlassian Jira, Trello and Notion, attendance and expense reimbursement with Zucchetti's HR solutions such as HR Infinity and People Smart.
There is no shortage of integration capabilities with business intelligence services. One of them is Amazon QuickSight, a powerful tool that allows you to create dashboards and enhance them with the best Amazon Web Services' machine learning algorithms.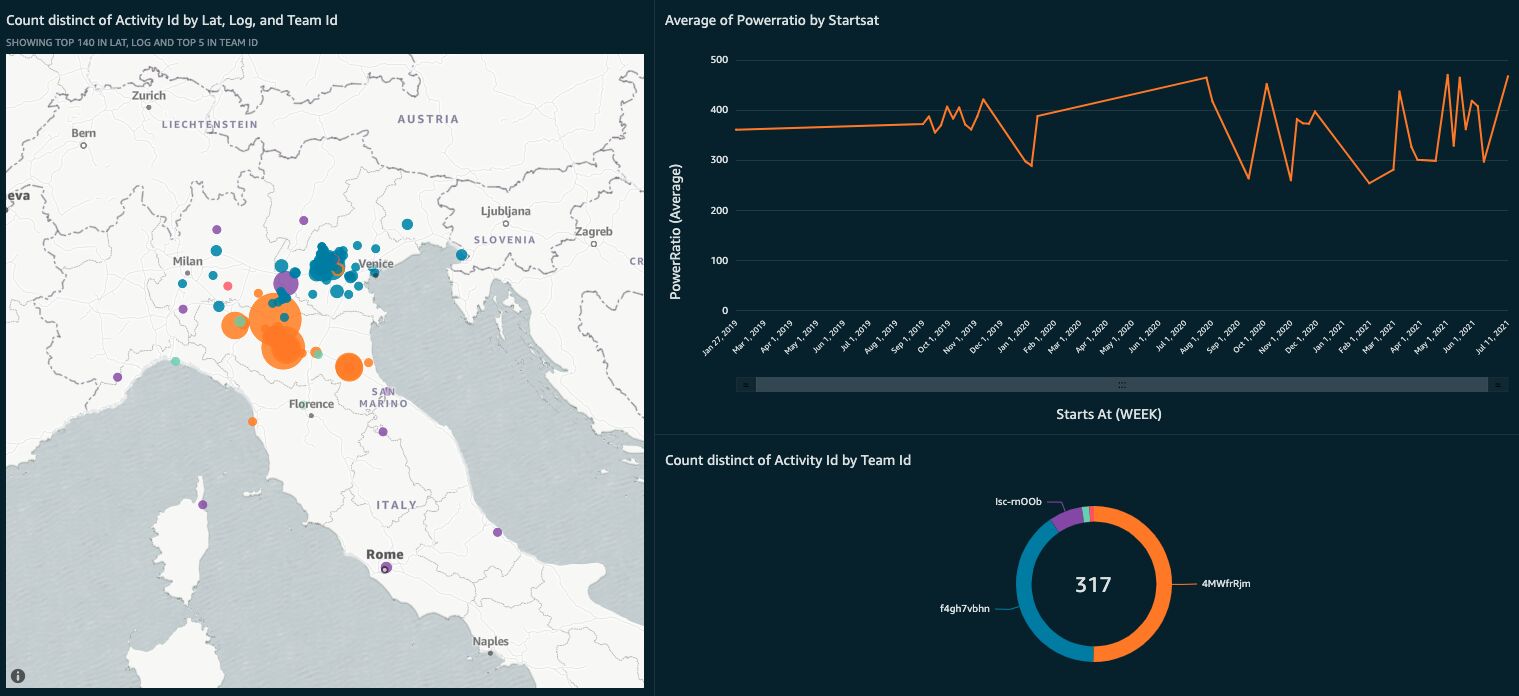 All of this is natively available within the apps that the team uses daily, leading to a significant reduction in training times, external consultancy and up-front licenses.
It is also possible to share generated documents in reserved areas that can communicate with third-parties DMS (Document Management System) solutions.
Finally, a few statistics from our partners:

We dream of a smart, interconnected and paperless world.