A new release of Arthur, the Entity-Relationship Management (ERM) service that helps you connecting the dots!
Looking for hidden clues in your customers' geographic locations? You're somewhere out there, and you want a tip where to go next? Let Arthur guide you through its new subjects maps!
All your subjects will be now clustered together based on their geographic location (automatically calculated by their addresses) so that you can explore a map by zooming in/out and moving around.
In the same image above, you can also notice the new mini-sidebar on the left: if you prefer it over the standard side-menu, you can enable it with the toggle button on the bottom.
Of course, with the usual seamless experience, you can take advantage of the new map also on mobile devices.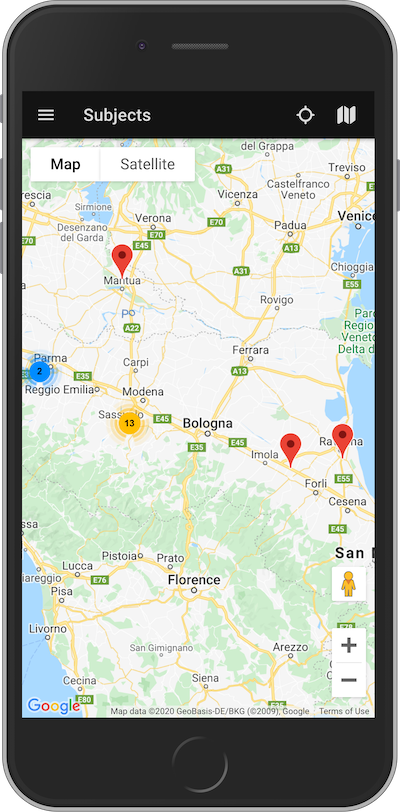 Finally, take a look at the other little treats we added to this new version:
Default filters for showing only your contents (dashboard and activities). 🎯
A stunning dark mode and a generally-improved UI. 🌑
Various bug-fixes and minor improvements. 🐛
If you have fresh ideas to improve the service or something to report to us, we are glad to hear your feedback! 🙌