Important new release for Arthur, with many new features and more integration with your favorite services!
How important is it not to lose information? To take the right action at the right time? To be coordinated with your team? Arthur knows this well; that's why the service constantly evolves, giving you tools to monitor your daily activities and your teamwork.
Today, the consolidated follow-up functionality, which allows Arthur users to set up reminders for their daily visits and activities, is enriched with important new features. In addition to the usual email communication, you can receive follow-up actions via push notifications on your mobile devices, natively on either iOS or Android.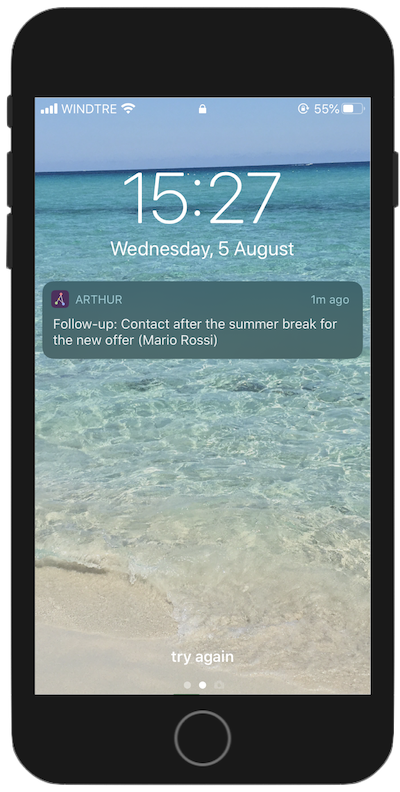 Staying on track without missing any opportunities has never been so easy!
Of course, we do not stop here, below the other news of the latest update:
Significant improvements to the Agenda module and its integration with external services such as Google Calendars and Microsoft Outlook. 📆
Easily access the latest recorded activities on your products; you will never lose sight of an offer again! 🔖
Set up your team with all the flexibility you need. To quickly start connecting the dots! 🎢
Various bug-fixes and minor improvements. 🐜
If you have new ideas for improving the service or something to report to us, we will be happy to have your feedback! 🙌