A new release of Scarlett, the service that helps you manage your activities and their reports!
Trick or treat? 🎃 ...  definitely, treat!! 🍬
The latest release of Scarlett comes equipped with a new set of important and work-changing features. Let's go through them!
The dashboard is enriched with an alternative view for the agenda: the calendar! Switch between month, week and day modes to fully enjoy your activities: planning your work won't be the same again!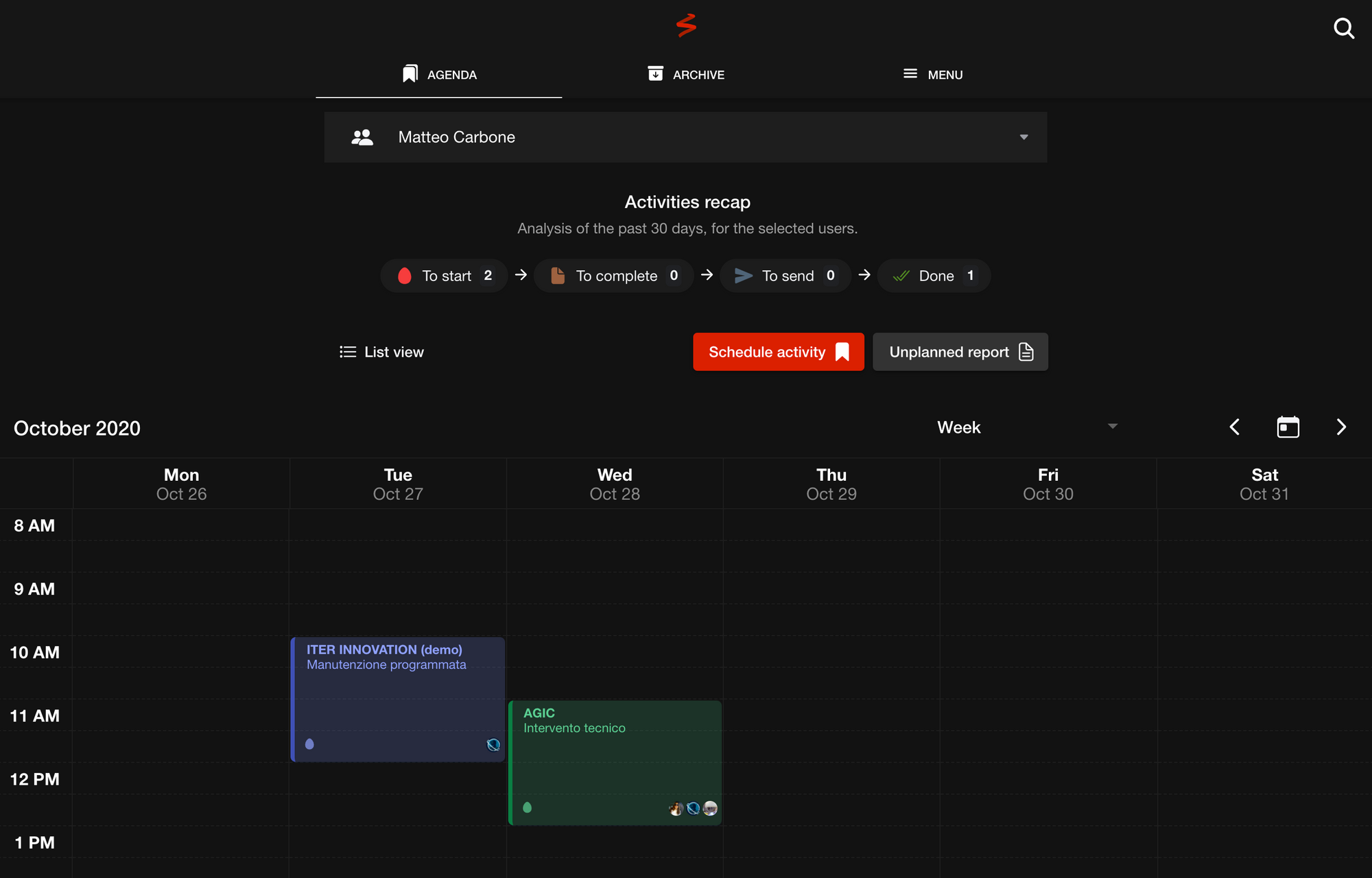 The calendar view is very flexible: you can adapt it to your unique scenario. Go to the team configuration and decide how things should be.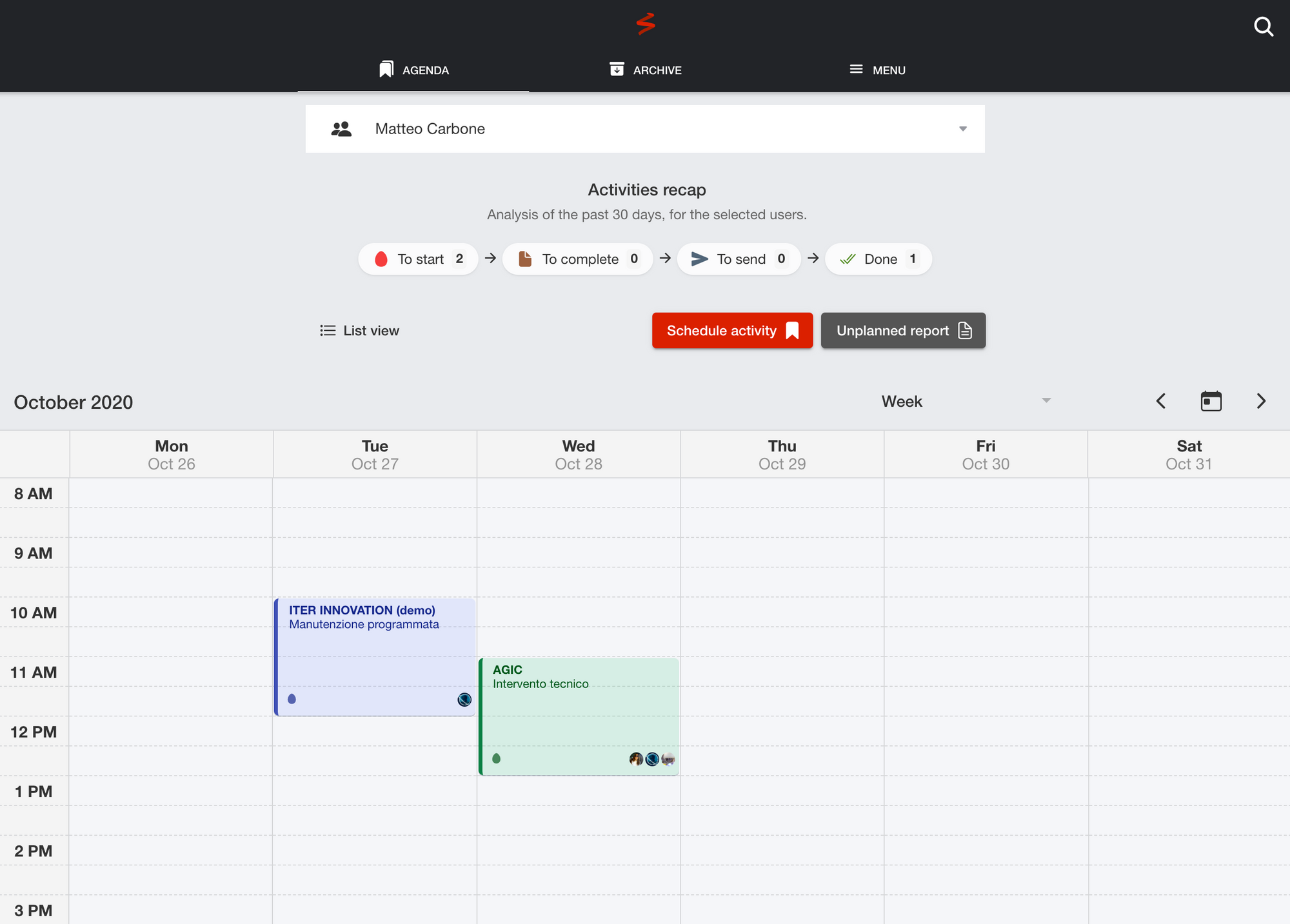 P.S. wait for it... in the next release, you will be able to link external calendars (from services such as Google Calendar and Microsoft Outlook) and see your dashboard really come alive! 👻
If you like planning things, you surely loved what you've just seen; but, sometimes, you only need to quickly insert a new report, without bothering too much on the details. So, the next time you are at the customer's office, and you need to get things done fast, use the new button "Unplanned report" from the dashboard.

Through this new approach, you can avoid to take care of extra information and fill in your report in a few taps.
Then again, if you're really in a rush,
you can tell Scarlett what to write for you.
The improved speech recognition feature will listen for your tales and put everything on "digital paper", taking advantage of the latest speech synthesis algorithms. You can use this feature on mobile devices, over the main description fields of the app!
You just finished tell Scarlett your workday: now you want your customer to receive and enjoy the carefully-crafted report. Of course, you can still send an email with the PDF report and other linked resources attached. However, the customer may prefer having a centralised location to access and consult their latest documents. To satisfy this scenario, we developed a new functionality: Portal.
If you enable it from the team configurations, you will be able to select customers and contacts allowed to access their Portal (with their own unique credentials). When you do that, after the completion of an activity, the customers will receive a notification that
a new document has been added to the Portal.
And that's not it! From our experience, the problem with Portals is that customers often forget their passwords, forcing you to generate new credentials every other day. To solve this situation, we made sure the notification includes a magic link through which they can access the portal without credentials, for a limited amount of time. Out of this world! 🪐
The candies aren't finished! When you're about to start a new report, it's surely useful to know what has been done lately over the targeted customer: the new widget is alive! 🧟‍♂️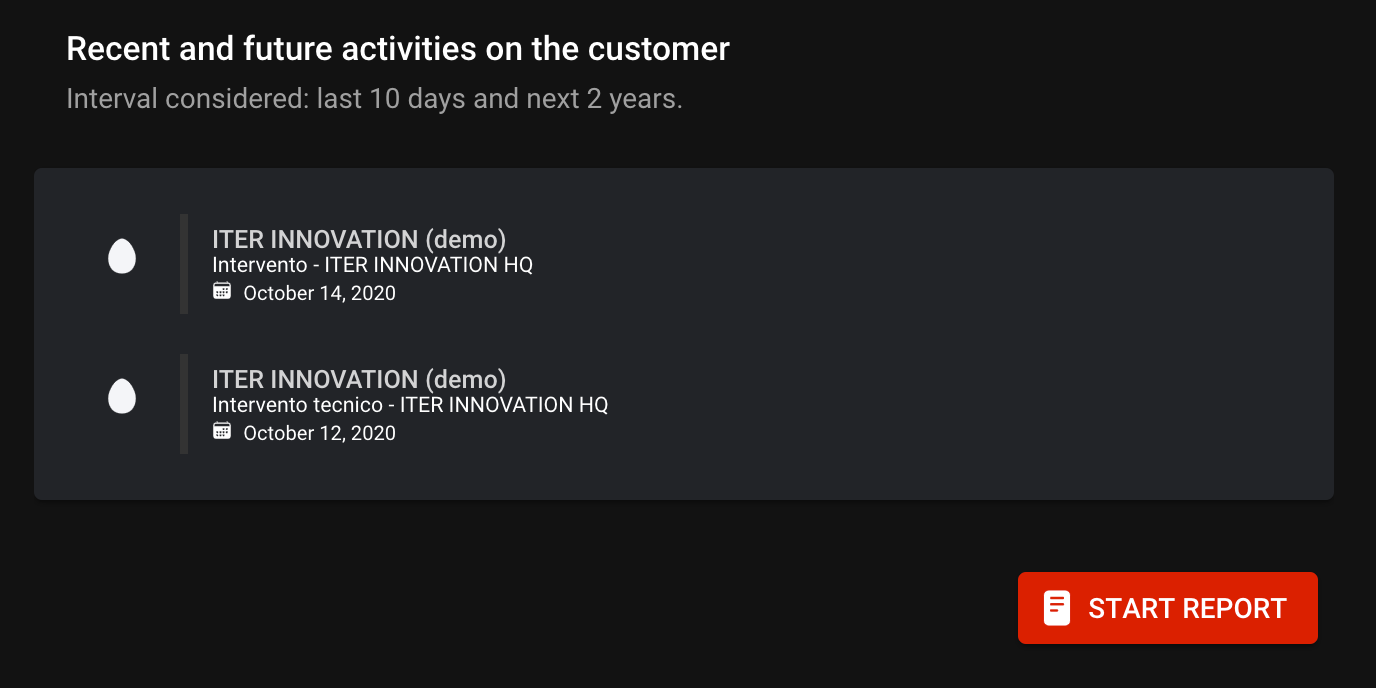 Your bag is quite full now... but, there's still some treat:
A quicker start-up. 🏃‍♂️
You can insert all-day-long activities. ☀️
Choose beautiful colours for your models through a new picker. 🎨
The pickers to select your entities now include more information. 🕵️‍♀️
Many new configurations for team and models, to customise your experience in Scarlett even further. 🧩
Avoided using geolocation when not necessary. 🌱
Minor bug-fixes. 🐾
Enjoy (a scarily good) Scarlett! 🎃 And, if you have any feedback or ideas, we are glad to hear them! 🙌