Following many years of collaboration with SMBs, we have specialized our technology in a specific area of the innovation process: warehouse logistics, whose digitization is often a determining factor for the success of an organization.
Different areas but shared motivation: take advantage of cloud-based technologies and innovative approaches to create concrete advantages.
Software solutions in the logistics field are certainly not lacking on the market. IT partners frequently create small in-house applications to cover any shortcomings of the ERP systems; alternatively, they rely on widely-used — but sometimes oversized — enterprise solutions. We think, for example, of complete WMS (Warehouse Management System) systems, which often involve significant investments in terms of hardware equipment, network architectures, consultancy and training times.
Indeed, we do not want to question those leading systems and their capabilities. However, after working with many of these platforms, we sought a deliberately different approach. We have asked ourselves: are such investments always necessary for an SMBs? How efficient is the model of in-house software solutions? Is there a faster and more maintainable way to digitalise logistics processes?
A new approach: Agile Warehousing.
We envisioned logistics in which devices and user experiences were at the customer's discretion. A modular platform characterised by a pool of highly specialised functionalities and a framework to guarantee the rapid development of new capabilities. A shared improvement transparently made available to all of our users.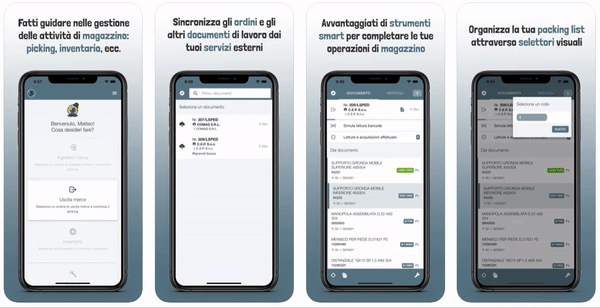 In line with our mobile-first approach, the platform pays maximum attention to the usability and intuitiveness of its interfaces — a non-trivial aspect in WMS systems with many complex features, often used by a target with frequent turnover.
The proposal involved realities in exponential growth, such as the ATK Sports team, among the first to believe in this alternative logistics project, which has enjoyed all the advantages of a low-impact digitalization.
Following the ongoing developments of the platform, the term Agile Warehousing has begun to represent a new way to navigate corporate warehouses virtually. An advantage intended not only for warehouse operators but also for commercial departments, now able to access updated statistics directly from their smartphone.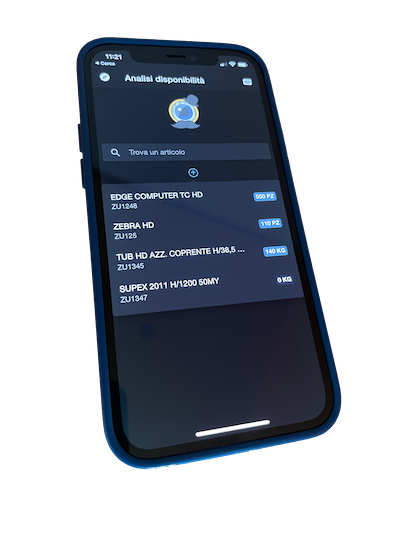 The possibilities for experimentation and interconnection are many: optimising picking missions through Machine Learning, integrating vertical warehouses, working with voice assistants, interacting with RFID (Radio-Frequency IDentification) tags, etc.
The logistics platform has API interfaces that enable communication with external services, such as e-commerce, B2B or B2C portals. Through the mobile app, it is possible to transmit push notifications to the variation of orders, allowing the involvement of end customers within the corporate ecosystem.
Join our Agile Warehousing movement!